The iPhone's immense popularity can be traced back to the year it was first released, 2007. It seems like everyone you meet nowadays has one, as it is one of the most widely used cell phones available. But then the obvious question arises: why is it so well-liked? The dominance of Apple in the smartphone market is staggering.
Several factors contribute to the iPhone's extraordinary success. In addition to Apple's extensive app store and marketing budget, its streamlined design, generous battery life, and industry-defining features have made it a popular option. Apple's other products help foster an ecosystem that benefits everyone.
They've been around for a while, and it shows in the quality of their products. Let's dive deeper into the question of whether or not the iPhone is the most popular smartphone in the United States and around the world and determine the reasons for its immense popularity.
Apple's Design and Power Supply
Apple has, without a question, developed a stylish hardware and software layout for its mobile devices. Furthermore, they are often experimenting with new iPhone sizes and even providing alternatives in certain models to cater to customers who prefer a smaller or larger screen.
Easy-to-Use Interface
Aside from that, the interface is modern and straightforward. The setup process is intuitive, and once you get inside the phone, even those who aren't accustomed to using Apple products should be able to pick it up quickly.
If you have trouble using your phone because of a disability, you won't have any trouble with an Apple product because of the thoughtful accessibility features they've included.
Power
In addition to this, the iPhone has surprising processing muscle for such a compact device. This means it can run programs, images, and games quickly and efficiently, and it has plenty of storage space for all of these things. Some individuals even use their iPhones exclusively for gaming, and its robust processing capability allows for smooth remote play of games for dedicated consoles.
Battery Life
A day or more of use should be possible without charging the latest iPhone, which you can do by ordering one from Amazon. In addition, there are several charging alternatives, including wireless charging for your smartphone in place of the traditional USB port.
Even though the processing speed of an iPhone, like that of any technological device, will decelerate over time, iPhones have remarkably long lifespans that allow them to continue functioning at peak efficiency for a long time. The technology in each new Apple product is a step up from the last. The durability of modern smartphones and the ease with which they can be repaired consistently impress their users.
Apple's Marketing Tools 
Apple has made it next to impossible to not be familiar with iPhones. You can't help but hear about them; they advertise their products all over the world, promoting their features on websites and social media platforms.
The iPhone's popularity has increased during this time. People are more likely to choose an iPhone over other options despite the high cost because of the reputation it has gained as a "cool" phone.
Accessibility
Apple's logo is so pervasive that the business rarely needs to bother with supporting text. Their emblem is so instantly recognizable that if a customer is in the market for a new smartphone, an iPhone is the first thing that comes to mind.
Through all of their advertising, they've also made the phone extremely accessible. This means you may order the phone online and have it delivered the very next day.
Customer Service
Their advertising also heavily emphasizes their excellent customer service. You can choose to get assistance via live chat on their website or by going to a physical location, as both are promoted.
Since Apple places a premium on customer satisfaction, positive word-of-mouth advertising works in the company's favor; for example, Apple employees are frequently praised for going above and beyond in stores to help consumers find what they need.
Convenient Features
Finally, they make and promote useful apps that are iPhone-exclusive. For instance, if you sign up for Apple Pay, you can use your phone to make in-store purchases with a simple tap.
Sending money through iMessage with Apple Pay also means you won't need a service like Cashapp or Venmo.
Apple is such a master marketer because it understands the value of the ease it offers to consumers and actively promotes that fact.
Apple's Network of Electronics
The iPhone is not the only focus here. Since Apple's various electronic products are compatible with one another and share a focus on user comfort, someone who already owns one Apple product might as well purchase an iPhone. In addition to the iPhone, compatible devices include:
If you're willing to make the majority of your electronic devices Apple, all of them will work well with your phone. For instance, if you have your texts synced across devices, you can use your watch instead of your phone to send and receive texts.
Also included are "Find Me" and other cross-device apps that allow you to track down a misplaced device using another one.
Setting up an iCloud account will allow your data to be synced across all of your Apple gadgets. The ability to access your digital life anywhere is a huge benefit, especially if your phone breaks. You can choose to sync just certain things (like notes and contacts) or everything. Achieve access to your data immediately.
Are iPhones the Most Popular Phone?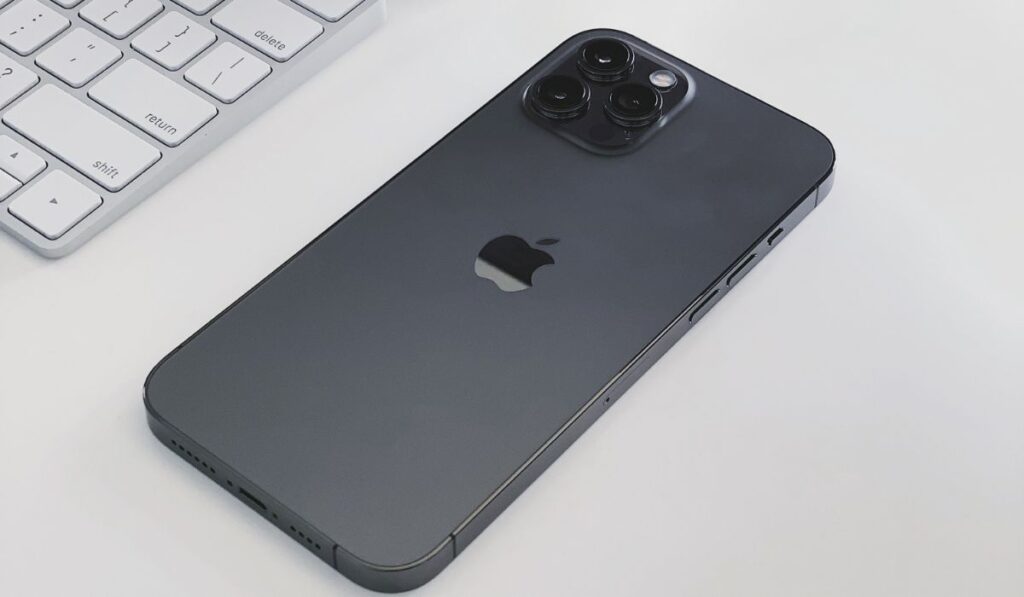 iPhones account for about 60% of the mobile phone market share in the United States, but only 30% elsewhere, where they are outsold by Android.
The primary factor driving this is price. While the iPhone may be widely advertised and widely purchased, it comes at a hefty price. The cost of even a used iPhone may be several hundred dollars, while Android phones are widely available for far less (admittedly, with more basic features).
The reduced cost of Android phones makes them more accessible in nations with lower minimum wages. People in the United States, where the average pay is higher than in most of the world, are more inclined to buy iPhones rather than choose less expensive models.
Therefore, iPhones are the most widely used smartphone brand in the United States and several other nations, such as Japan. On the other hand, they are significantly less widespread than Android, which now controls the majority of the market. The latest information can be found at TheActiveNews.Com.