As the most popular broadband service in the United States, Xfinity has a huge customer base. Most consumers, however, are interested simply in internet service and not cable TV. So, how does Xfinity handle these requests?
Xfinity does provide internet-only (no cable) plans. Also, download speeds can be customized by clients from 50 Mbps up to 6,000 Mbps. The optimal speed for a small home is between 100 and 300 Mbps, while a medium-sized home needs between 600 and 900 Mbps.
Relax if you aren't familiar with the features of Xfinity Internet bundles. There's a lot to think about, such as download rates, rental costs, and ongoing commitments. Fortunately, the information you need is contained in the following paragraphs. To find out more, please continue reading.
Can You Get an Xfinity Plan Without Cable?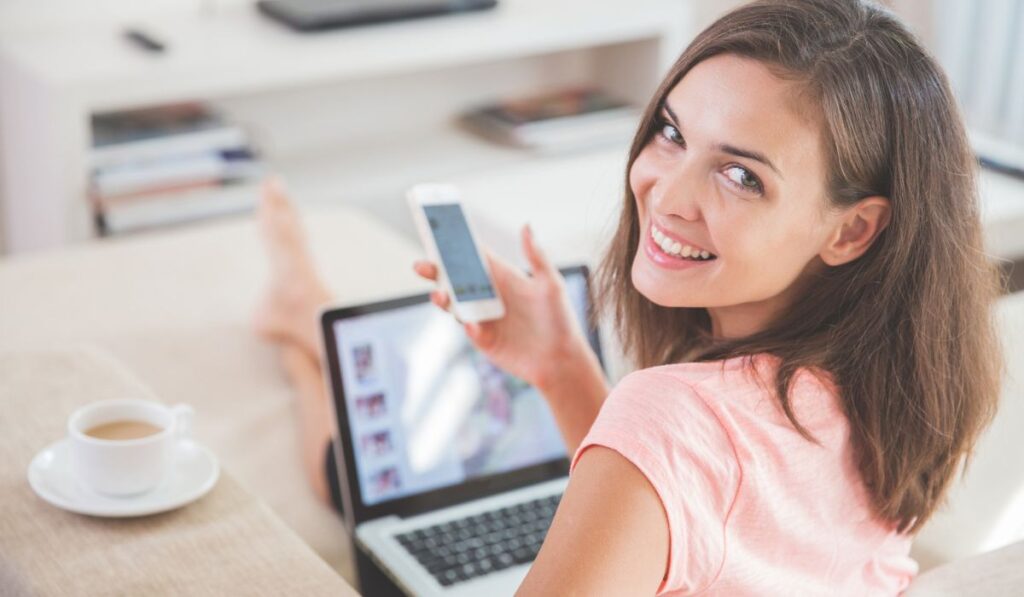 To answer your question, Xfinity does provide internet-only plans that do not include a TV. The download speeds of the available plans range from 50 Mbps to 1,200 Mbps, giving customers plenty of options.
With the Xfinity 6-Gig Internet service, customers in some areas can choose from download speeds of up to 6,000 Mbps. Without including taxes and surcharges, smaller internet-only bundles can cost as little as $30 per month.
Moreover, before we go any further, we'll state that you'll need some hardware to set up any cable internet plan and that purchasing your equipment is the greatest way to save money. The Motorola MB8600 DOCSIS 3.1 Cable Modem is a great option for those looking for a cable modem, and the TP-Link AX5400 WiFi 6 Router is an excellent choice for a wireless router.
How to Set Up an Internet-Only Xfinity Plan
An internet-only Xfinity bundle is simple to set up in most cases. You may need to be wary of salespeople's methods, but you can get started by following these guidelines.
1.) Look Through the Plans in Your Area
First, you should investigate the various internet service plans that are on offer in your location. You may check out Xfinity's plans online by visiting the site, entering your address information, and perusing the options shown to you.
It's important to read the tiny print because some packages come with extras like Xfinity Voice, Cable, or Xfinity Mobile. Prices for Internet service alone will differ from one location to the next.
2.) Choose Your Plan
Once you've considered all of your possibilities, it's time to decide on a subscription. Next, think about how many devices you're connecting, how often you use the internet, and your download and upload speeds. The choice between a personal router and an Xfinity Gateway is likewise yours to make.
3.) Call Xfinity or Schedule an Online
You should contact Xfinity by phone or schedule online now that you've decided on a suitable plan. For online purchases, you will need to sign up for an Xfinity account and proceed through the registration process.
Schedule a time for setup and installation after that. In the end, an Xfinity technician will visit your home to install the required components for internet access.
How Much Do Xfinity Internet-Only Plans Cost?
The cost of an Xfinity Internet-only subscription shifts based on where in the country you live. In some areas, you can get faster connections for less money, while in others, it could cost you more. In this article, we will examine the average monthly cost of an Internet-only bundle from Xfinity.
With Xfinity Connect, you can get 50 Mbps to download and 10 Mbps upload speeds. Additional charges, fees, and taxes are not included in the monthly cost range of $30-50.
The Xfinity Connect More plan provides download speeds of 100 Mbps and upload rates of 10 Mbps. Monthly payments will run you between $40 and $60 (before taxes, fees, and surcharges).
With Xfinity Fast, you may get speeds of up to 300 Mbps for downloading and 10 Mbps for uploading. The monthly rate is approximately $50 (not including taxes, fees, or other expenses).
The Xfinity Superfast plan includes 600 Mbps download and 20 Mbps upload speeds. Depending on the specifics of your plan, you could pay anywhere from $60 to $65 monthly, with or without any additional fees, taxes, or penalties.
The Xfinity Ultrafast service provides download speeds of up to 900 Mbps and upload speeds of up to 20 Mbps. The monthly rate is about $70 (not including taxes, fees, or other expenses).
Download speeds of up to 1,200 Mbps and upload rates of up to 35 Mbps are available with Xfinity Gigabit. The monthly rate is about $80 (not including taxes, fees, or other expenses).
Download speeds of up to 3 Gigabits per second (Mbps) and upload speeds of up to 3 Gigabits per second (Mbps) are available with Xfinity Gigabit Pro. The monthly rate is approximately $299.95 (not including taxes, fees, or other expenses).
What is Included in Internet-Only Plans?
What extras, if any, are included with "internet only" plans in addition to the service? Xfinity Internet packages may include certain add-on services depending on the service you select. Standard Xfinity Internet packages typically consist of the following features:
Xfinity Flex, a streaming TV box capable of 4K resolution, is provided at no additional cost.
There are more than 20 million WiFi hotspots in the US.
Use the Xfinity mobile app whenever you need help with your account.
Customer Support
Internet-only plans feature dedicated technical help in addition to a speedy connection. In addition, the Xfinity mobile app is included in most Xfinity Internet bundles.
The app's availability for real-time customer help makes it quite improbable that you'll ever need it. The Xfinity mobile app provides access to your account information, so you can manage your plan, services, and payments.
Optional Equipment
The xFi Gateway is an additional piece of hardware that may be included in select Xfinity Internet-only subscriptions. If a customer doesn't already have a modem and router set up, the xFi Gateway can serve both functions. Prices for the supplementary gear vary by location and package and are often billed every month.
Additional Features
Depending on the specifics of your internet service plan, you may have access to extra options. Some packages, for instance, provide extra safety measures for your home and vehicle.
Additional administration tools, unlimited data, complete coverage, and other options are all possible with various bundles. There could be additional fees, nevertheless, for using these capabilities.
What is Xfinity Flex?
The Xfinity Flex is a 4K streaming gadget that you can operate with your voice and watch on your TV. Over 10,000 movies and TV shows are available for free streaming on Flex. In addition, you have access to numerous streaming services, like Netflix, Disney+, and Hulu.
Xfinity Flex allows subscribers to rent or buy movies and TV shows. Most Xfinity Internet subscriptions come with the Xfinity Flex at no extra cost.
How to Set Up a Modem With Xfinity
You can use a personal modem with Xfinity Internet. The process is straightforward, and we cover the steps below.
1.) Purchase a Separate Modem
Before using this service, you must acquire a different modem that is compatible with it. Get started by visiting My Device Info and looking for your gadget.
Cable modems that work with this service will be listed below. Then, you may check out the Xfinity Offers page for further details, internet speeds, and local deals in your area.
2.) Hook Up Your Modem
First, you'll need to configure your new device before you can notify Comcast that you're switching to it. The first step is to link your modem to the wall's coaxial line. Then, tap the account icon in the Xfinity App to configure your modem.
After that, choose your device and click Activate Xfinity Gateway or Modem. Then, just follow the on-screen instructions to activate.
3.) Inform Comcast
A call to Comcast is required once you have installed a compatible modem you have purchased. The next step is to speak with a Comcast representative and let them know that you are connecting via a personal modem.
Make sure they know you need them to activate the new device and provide any other relevant information. It's a good idea to find out whether there are any hidden costs by asking about them. If you don't want to call Comcast, you can activate Xfinity online.
4.) Connect to the Internet
Once you have everything up and running, you can lock down your WiFi network and start connecting devices. To connect to the internet, you'll need to choose a network name and password.
Make certain that all of your electronic gadgets (computers, phones, tablets, etc.) are linked to the WiFi network. While the specifics of the setup procedure may vary by modem, most of them can be up and running in within 15 minutes.
Choosing the Right Plan
Ensure that the Xfinity bundle you select gives you with sufficient speed for your online needs. Moderate internet users in the home may benefit from a lesser plan. Others will need more bandwidth for online gaming, smart homes, and other gadgets.
Medium Households
Internet speeds between 100 and 300 Mbps should be sufficient for most one- to four-person households. These rates can accommodate several users' simultaneous online activities, such as light media streaming or casual web browsing.
Larger Household and Other Scenarios
Internet plans with speeds of over 1,200 Mbps are the best option for larger families with more than six devices. Larger families, businesses, residences with employees, gamers, streamers, and "smart" homes all require more bandwidth to meet their internet needs. There are times when speeds of 3000 – 6000 Mbps are necessary.
Wrapping Up
Package speeds for Xfinity's internet service start at 50 Mbps and go as high as 6,000 Mbps. Not all services are available in all areas, and those that are have varying base costs.
If you're just looking for internet service, you can find bundles for as little as $50 per month up to $299 per month. In general, 100–300 Mbps is sufficient for smaller residences, whereas 600–900 Mbps is required for larger establishments. More than 1,200 Mbps is necessary for larger households and unique situations. Check out TheActiveNews.Com for the latest information.