For those in need of cable internet or WiFi connection, Xfinity is a top choice and one of the most widely used providers in the United States. Xfinity's WiFi hotspots are broadcast over your modem. Prepaid plans from their service provide you up to 1 terabyte of data to use at 50 Mbps download speed. Is it possible to access the Xfiniti network from somewhere other than your home, though?
Xfinity Internet access is available even while you're not at home. It is possible to connect to an Xfinity WiFi network when out and about in public places like cafes and shops. To avoid using up your mobile data or giving out sensitive account information, you can now browse the web privately.
The rented modem is used to connect everyone, even those who aren't customers, to the company's network. Xfiniti can provide low-cost internet service across the United States because its network of more than eight million hotspots is available to everybody. It's important to remember that the hotspot function will not interfere with your existing home internet connection; it will operate quietly in the background.
What is Xfinity?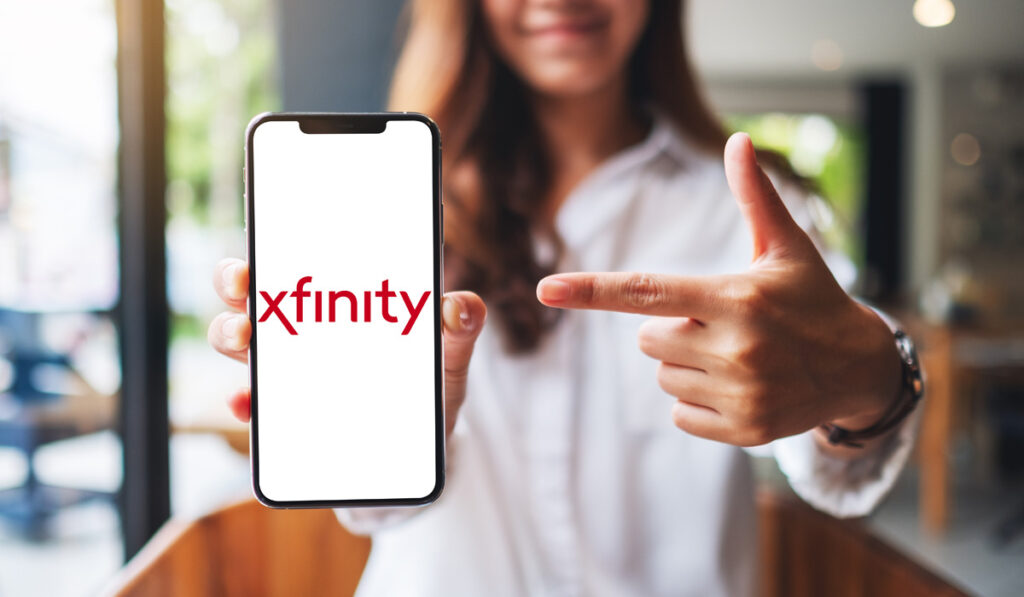 Xfinity is an American telecommunications brand owned by Comcast Cable Communications. Internet, cable, and wireless services are all available to customers of the company. Xfinity WiFi is a service provided by the firm that is accessible to Xfinity internet customers.
The WiFi can be accessed through many public and private hotspots. Subscribers to the "Performance" tier of Xfinity Internet service can use the hotspots as much as they like at no extra cost.
All Xfinity dual-band home gateways broadcast and relay data over a public and private network using the SSID "xfinitywifi." To conserve data, each hotspot can only support a maximum of five users at once.
You can tailor a plan to your specific requirements with the help of the company's prepaid service. With support for up to 10 devices, this plan is perfect for a single person or a small family. Prepaid plans offer download speeds of up to 50 Mbps and up to 1 terabyte of data to use within a billing cycle.
Can You Use Xfinity Internet Anywhere?
In any location, Xfinity Internet subscribers can connect to the company's public WiFi network. These hotspots can be found in a variety of settings, from private houses to public parks. Access the Internet from anywhere using your mobile device and your Xfinity mobile or WiFi login credentials.
In some public places, xfinitywifi will appear as an option when you're looking for a WiFi network to connect to. Most routers feature a guest network that allows employees to provide guests with Internet access without giving out passwords.
Xfinity maintains that they created the function to provide customers with more opportunities to utilize the web. This service is independent of your home's private WiFi network, so you can log in without disclosing your network's private password.
The home hotspot feature is included at no additional cost. Some Xfinity WiFi routers support this hotspot feature automatically.
How to Turn on Your Xfinity Hotspot
The Xfinity Wireless Gateway provides a second "xfinitywifi" signal, thereby expanding your home's existing Xfinity network. In contrast to a protected home WiFi network, this service was developed with the user in mind.
To avoid entering your secure network password every time you want to use the internet, you can check in as a guest. The service does not involve any hidden fees.
Here's how to set up a hotspot in your Xfinity home:
Go to either the Google Play or Apple App Store and search for the Xfinity app.
It's time to log in with your Xfinity ID and secret password.
Connect, then go to where it says "See Network." Get into the "Advanced Settings" by clicking the corresponding button.
Locate the "Xfinity WiFi Hotspot" link here.
Flip the button to activate the free Wi-Fi zone. If you want to disable the network, the same steps apply.
If you are given WiFi details but no option to "Turn Off" or "Turn On," this signifies your device is ineligible for the feature and cannot serve as a public hotspot.
How to Learn About Your Xfinity Internet Plan
Subscribers to Xfinity should familiarise themselves with their packages. You can find this data on the site's main page. Simply navigate to the "My Account" section of your billing statement to view your package details. Your old payment receipts and invoices will be accessible from there.
Locate the most up-to-current release date, and then click the "view PDF" button. Your package details can be found on page three of your bill.
What To Do If Your Xfinity Hotspot Isn't Working
Having visitors who are unable to access your Xfinity hotspot is an annoyance at best. First, find out if the issue is network-related. As the WiFi modem's signal doesn't start broadcasting the hotspot for up to 24 hours after it's been set up, this could be the reason. If this is not the case, though, an error may be to blame.
If you're having trouble with your Xfinity hotspot network, try these steps:
Grab a WiFi-enabled gadget and look at the nearby networks.
Join the network called "xfinitywifi" with your gadget. If you're having trouble connecting to this network, make sure the hotspot is activated.
Surf to a webpage using your preferred web browser.
Your browser should take you directly to the Xfinity sign-in page.
Verify the strength of the network on the device if connecting to the WiFi hotspot still doesn't work. If you only see one or two bars, you need to get closer to the hotspot.
Conclusion 
Access your online content from anywhere with Xfinity, one of the best internet service providers. Xfinity's hotspot solution provides remote access to the service, letting you connect to the internet regardless of where you happen to be. As a visitor, you can access the internet without entering any personal information, such as your Xfinity ID or password. Check out TheActiveNews.Com for the latest information.