Deleting your browsing history is a simple way to maintain the security of your personal information and the optimal performance of your browser. Additionally, Xfinity is a popular choice for internet service. Consequently, some Xfinity customers have asked if the company keeps and allows them to remove their internet browsing history.
Users should not worry about Xfinity keeping tabs on the websites they visit or the apps they use. They only offer a broadband connection and remove customer DNS requests once every 24 hours. Additionally, Xfinity routers do not allow access to your browsing history.
If you don't know what you're doing, it can be difficult to access your search history, router settings, and other account details. Fortunately, all of your questions will be answered in the next article. Okay, let's just jump right in!
Can You View Xfinity Internet History?
Technically, you can view all of the IP addresses that have connected to your network and the websites you have visited by looking at the Logs section of your router. The IP addresses are revealed, but not the websites you have visited.
A user's search history cannot be viewed directly from an Xfinity router, even if the network is set up to record the user's browsing activity.
Internet history can only be accessed via the proper device and browser. To check if your child is visiting inappropriate websites, you might need to utilize their mobile device and examine their browsing history.
If you're worried about being tracked, you can install a virtual private network (VPN) on your computer to encrypt your traffic, or you can bring a portable VPN device like this one (from Amazon) with you wherever you go. But Xfinity is where our attention should be directed.
Does Xfinity Track Your Internet History?
The customer's personal information is safe with Xfinity. Not once will they keep tabs on what you've searched for online or which apps you've used. Broadband Internet access is the only service that Xfinity provides as an ISP.
They won't create a profile of you or sell your data because they won't be able to follow your activity.
Your internet browser, like Chrome, Safari, or Firefox, will instead keep track of your history. So, to get to your browsing history, you'll have to dig into your browser's preferences.
Can Xfinity See Your Web Activity?
Xfinity has no access to your browsing history, app usage, or any other data related to your internet experience. This is because Xfinity does not keep any of your data on its servers beyond providing you with a high-speed internet connection.
When a customer makes a DNS query, the company stores it for 24 hours before erasing it unless doing so would be necessary to fix a network problem, prevent a security breach, or respond to a court demand.
How to Check Your Xfinity Browsing History
To view your WiFi activity over time, simply look in the logs of your Xfinity router. Only the IP addresses that have connected to your network and the URLs that have been viewed will be visible in the router logs. It does not keep a record of your past searches as Chrome or Internet Explorer does.
To check the activity logs on your Xfinity router:
To begin, fire up your preferred web browser.
To get to your router's administration interface, type http://10.0.0.1 into the address bar.
You'll need to enter the router's login details to change any configurations. Neither the username nor the password for the WiFi network is the same. The default Username is admin and the default Password is the password unless you've modified them.
Go to the area labeled "Logs."
If the function is disabled, choose the Enable option.
On the Logs page, click the Logs button to view your router's logs.
How to Clear Your Browsing History on Xfinity
Your web browser's history has to be erased. On the Logs page of your Xfinity router's configurations, you'll see a button you may use to delete all of your router's past activity. Following these instructions will allow you to view your router's configuration page.
Clear Browsing History on Firefox
It's time to fire up Firefox.
The browser's History option should be selected from the History menu.
Choose to Delete Recent Activities.
Select "Everything" under "Time range to clean" to erase all traces from your browser's history.
To enable cookies and cache, click the corresponding box.
To proceed, select Clear Now from the menu.
Close Firefox and load it again to finish.
Clear Browsing History on Safari
Proceed to Safari by clicking its icon.
The browser's History option should be selected from the History menu.
Just click the Clear History button.
Select All Past Events.
Select "Clear History" from the menu.
The final step is to close Safari and reload it.
Clear Browsing History on Internet Explorer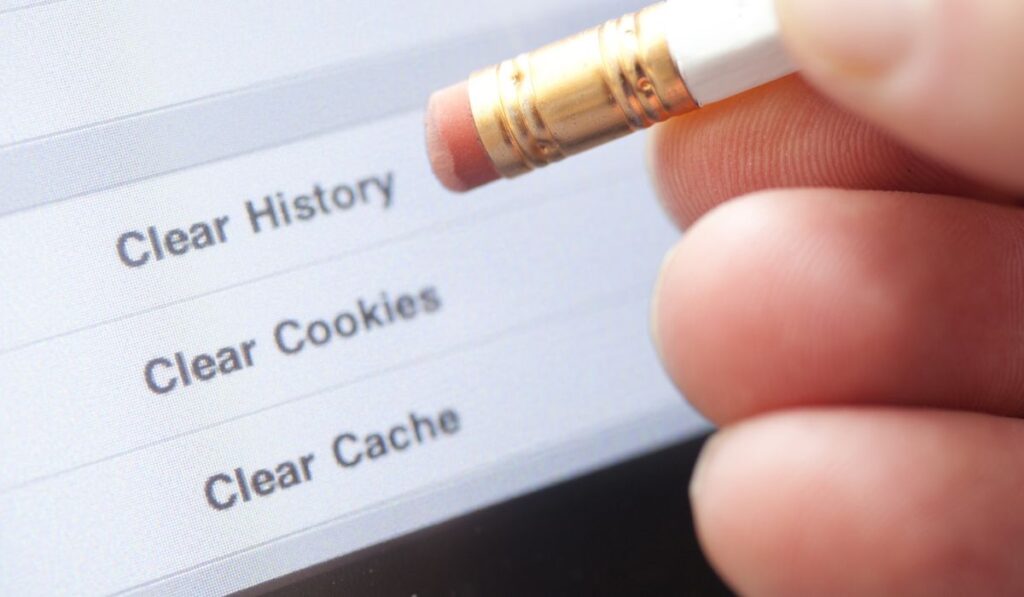 Start up Microsoft's Internet Explorer.
Go into the menu labeled "Settings."
To adjust your browser's settings, click the Tools menu.
Find the Delete button in the General settings menu.
Please choose the boxes labeled Temporary Internet Files, Website Files, Cookies & Site Data, and Form Data.
To delete, just click that button.
Select the Apply button and then the OK button.
The final step is to close Internet Explorer and load it again.
Clear Browsing History on Google Chrome
The Google Chrome web browser will now open.
In the address bar, type chrome:/settings and hit the Enter key.
Below, look for Advanced and click the corresponding arrow.
If you go all the way to the bottom of the page, you may access the Privacy and Security menu.
Click the down arrow beside Clear Browsing Data to choose it.
Select the information that you no longer need and press Clear Data.
To complete, close Google Chrome and open it again.
TheActiveNews.Com has more recent information.