As the most popular broadband service in the United States, Xfinity has a huge customer base. Every day, Xfinity services are used by homes and families all around the country. Customer confusion arises from the fact that some homes require two internet connections.
The only way to link multiple Xfinity accounts in the same household is to get in touch with the company. If you want internet service for two different devices, an Xfinity technician will need to set up a second internet line. It is also possible to have multiple modems/routers/etc. in a single residence.
It's normal to feel a little lost while attempting to manage multiple Xfinity accounts in the same home. There is a lot to think about, but don't worry; we've got you covered with all you need to know in the article below. To find out more, please continue reading.
Can You Have 2 Xfinity Internet Accounts in One Household?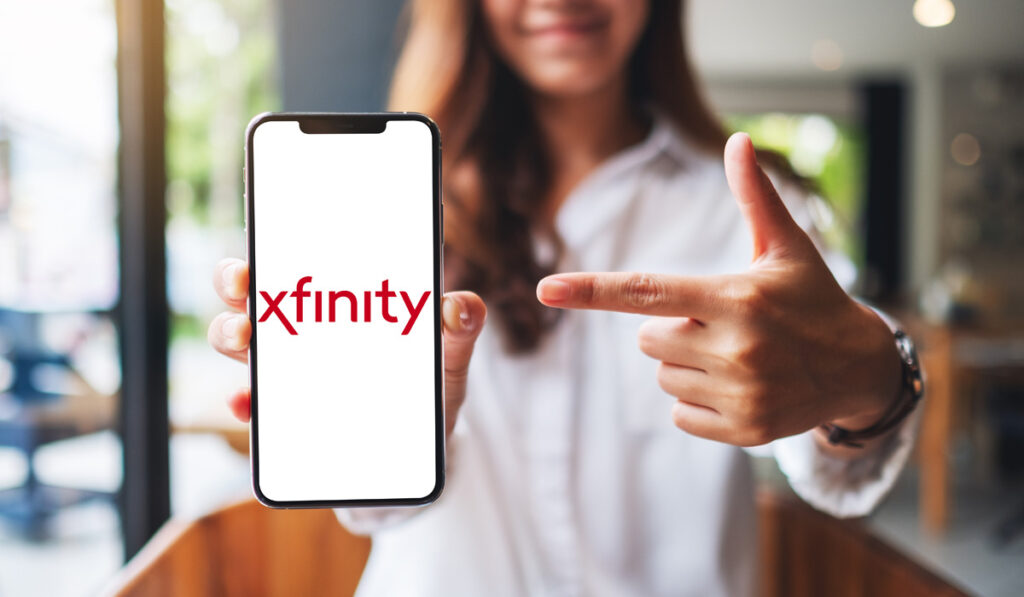 Two Xfinity Internet accounts, one for each member of the household, may be necessary for some situations. You may, for instance, have roommate troubles or require separate social and professional networks. The problem is that the answer is not simple.
There are conflicting reports on whether or not a single home can have two Xfinity Internet accounts. In practice, some individuals have managed to maintain two distinct online identities.
What to Consider Beforehand
If multiple members in the same household require their Xfinity accounts, please bear the following in mind:
To get the help you need, you may need to contact several different customer support representatives.
If you change your mailing address slightly, some agents suggest you can open two distinct accounts. There may or may not be a need to change the address.
A technician from Xfinity will have to run a new cable for the internet.
As long as many users aren't simultaneously streaming video through devices like Xfinity Flex, the modems should work without a hitch.
Can You Have Multiple Modems in The Same Household?
It is feasible for a single home to have two modems. Therefore, an additional high-speed internet connection via a dedicated hard line is required. For the most part, an ISP will only let one modem per account, so if you need two, you'll have to spring for some extras.
Can You Have Multiple Routers in The Same Household?
The use of multiple routers on a single network within a single residence is entirely feasible. However, you may need to contact Xfinity and perform some additional router configurations. Having two routers in a single home might be beneficial in many ways.
Wire-based Ethernet routers have a cap on the number of connected devices that they can support. Multiple PCs can connect to the network thanks to the extra Ethernet ports provided by two routers.
A combination of wired and wireless network configurations is possible through the use of numerous routers that support both Wi-Fi and ethernet connections. For a small number of wired connections in addition to wireless devices, a second router is ideal.
Two routers on a single Wi-Fi network improve the signal's range, letting more devices connect from further away.
Isolated Networks: If you have PCs that need to perform huge file transfers or play online games, you can set up those machines on a separate router. Putting all of those PCs behind a single router will keep them from disrupting network performance for other users.
And since we're on the subject of hardware, we'll say that the Motorola MB8600 DOCSIS 3.1 Cable Modem (on Amazon) and the TP-Link AX5400 WiFi 6 Router (also on Amazon) are the two devices we recommend for cable internet connections. The Xfinity service in particular.
How to Link Your Xfinity Accounts
Your Xfinity ID can be used to link and unlink accounts. Xfinity will contact you through SMS or text message. You could receive a phone or email reminder to connect your accounts.
You'll need to accept the invitation before you can use your Xfinity ID to sign in to another service. If you don't want to link your accounts, just make a new profile. If you choose to sign in with your Xfinity ID, you'll be asked to verify the accounts you wish to connect.
The option to disconnect your accounts is available under the menu's Settings subheading. To disconnect an account, find it in the Accounts drop-down menu, click Edit, and then click Unlink account.
How to Set Up Your Hotspot
It's easy for Xfinity customers to set up their hotspots. The Xfinity password is not required to share the internet when using a hotspot.
Xfinity also offers millions of hotspots across the country that don't count toward your monthly data limit.
To find a hotspot, your device must have Wi-Fi turned on. If the hotspot was provided by Xfinity, for instance, you would need to use an XFINITY or Xfinity Wi-Fi connection.
In contrast to the more secure XFINITY connection, the XFINITY Wi-Fi service is not encrypted. For even more spots, check out the Xfinity Hotspot Map. Even if you're not an Xfinity subscriber, you can still benefit from using the featured hotspots. Check out TheActiveNews.Com for the latest information.