Security systems for the home are all the rage right now. The Xfinity system uses wireless cameras and is included in the Xfinity Home service, which requires a monthly fee but provides monitoring and security options for the home. Can the Xfinity camera be used independently of the Xfinity service? And if so, what is the procedure for doing so?
In case you were wondering, you don't need Xfinity Internet to use the Xfinity Home Security System. However, depending on the plan and hardware you choose, expert monitoring will come at an additional cost. However, you can use any internet service provider (ISP) you like for this.
You should take precautions to ensure the safety of your home since you do not want to be a victim of a crime. In addition, Xfinity is a top choice among home security providers. It's a good way to keep tabs on the neighborhood. To fully immerse yourself in the Xfinity ecosystem, you must adopt the Xfinity security system.
What is Xfinity Home Security?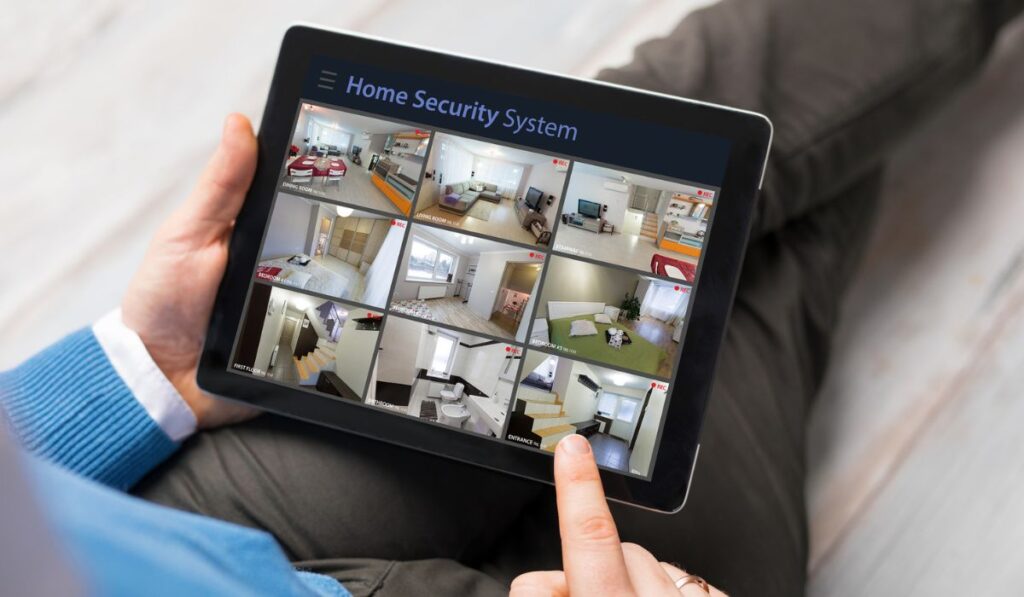 The Xfinity Home security system uses cutting-edge technology to provide 24/7 monitoring by trained professionals. All of these require professional installation, and the system uses WiFi for connectivity.
Depending on the level of service and the bundle of equipment you select, you will have access to unique features while installing the Xfinity security system. A wireless keypad, motion detector, cameras, door/window sensors, and a touchscreen are just some of the equipment upgrades that can be added to your package.
Features
Features such as professional monitoring might let you relax because you know help will arrive quickly in the event of an emergency. If you sign up for the full service, you'll also have access to highly skilled monitoring specialists who will call the police if your alarm goes off.
Also, the Xfinity Home app makes it possible to control your system and keep tabs on your property from anywhere with an internet connection.
When certain conditions are met, such as when a window or door is opened, the app will send you a push notification. The addition of live video monitoring allows you to see your home in real-time. When motion is detected by the cameras, the video is saved and can be viewed at a later time.
Does Xfinity Home Security Work Without Internet Service?
It is frequently asked if the Xfinity Home Security system can be used independently of the company's internet service. Home security has never been easier than with the Xfinity camera, which uses Xfinity WiFi-connected wireless cameras.
Xfinity Home includes cutting-edge monitoring and surveillance tools, and this feature is available to subscribers for an additional fee. But suppose you finally make up your mind not to pay that subscription fee? Do you have access to Xfinity Home security?
Certainly, that is the case. Cameras from Xfinity can be used even if a home subscription isn't in place, thanks to a reset feature that allows users to avoid having to create an account. The premium features included in the Xfinity Home Security package are unavailable when using the free Xfinity cameras.
Make sure your DVR is compatible with the security system before making a purchase. It is your choice whether to go the wireless or wired route when connecting to the internet.
After getting online, the next step is to get the Xfinity Home app. If you want to manage the alarm system, you'll need to use the app. Those who pay for the premium plan get additional customization choices. The system can also scan and set up the cameras automatically through automatic configuration.
How Much Does Xfinity Home Security Cost?
How much do the additional services for the Xfinity Home security system cost? Each of the three security kits in the Xfinity bundle comes with a variety of sensors and a touchscreen hub. Smoke detectors, outdoor and indoor cameras, and smart plugs are just some of the security devices that may be added to the kits to make them more comprehensive.
Prices for the cheapest available kits start at $360, which is higher than what you'd pay for comparable systems like Scout Alarms. However, Xfinity provides a wide variety of chances to bundle services, such as TV streaming, internet, and phone bundles.
There are three Xfinity Home security system package tiers available to new customers. The basic plan starts at just $10 per month and provides you with video recording and mobile alerts. If you'd want to subscribe to the expert monitoring service, the Pro Protection plan starts at $30 monthly.
This is a security and fire alarm monitoring system. More cloud video storage space can be yours for as little as $40 a month with a Pro Protection Plus package. The ability to filter camera footage for specific things like humans or animals is also included.
Use the Xfinity 30-day free trial to test out all the services and see which ones work best for you, even if you're still on the fence about subscribing. How much you spend on installation and maintenance is determined by the extent to which you tailor the system to your needs. A video doorbell costs $120, while additional motion detectors cost $40 each and a smoke alarm costs $70.
What Does Xfinity Home Security Include?
Xfinity offers customers a choice of three different installation kits, and customers may build a system that's perfect for their homes by adding extra devices to their packages.
Base Home System
The entry-level Base Home System has you covered with three window/door sensors, a touchscreen hub, and motion detectors that are kind to dogs under 85 pounds. The system is made for single- or double-entry residences of modest size.
Complete Home System Kit
The second choice is the Full Home System package, which has both the Base system's components and those of the Full Home System. You get Xfinity's high-definition outdoor/indoor camera in addition to the five-door/window sensors, wireless keypad, and remote access. This package is ideal for multi-room mansions with many Internet points.
Ultimate Home Security
The Ultimate Home Security plan, third on the list, has ten sensors to monitor entryways. Furthermore, there are two indoor/outdoor cameras included. This is in addition to the features already included in the Complete Home system.
Of course, Xfinity gives you the freedom to make the system work the way you want if you find that you still need more. Accessories like doorbell cameras and smart outlet controls are just a couple of examples.
A home subscription service is also available for use with these capabilities. Those who sign up for these services can look forward to continuous recording, app alerts if something happens, professional monitoring around the clock, and recorded as well as live footage.
How Do You Set Up Xfinity Home Security?
It's easy to set up the Xfinity Home security camera, even if you don't have Xfinity Home Internet. You should first follow these steps to return the camera to its factory settings:
To reset the camera, locate its corresponding button (a tiny pinhole on the bottom).
Press the reset button with the pin and hold it for 10 seconds.
You can now let go of the button.
There is no option to return the camera to factory settings. The second action is to link your camera to your Wi-Fi system. Xfinity cameras are high-tech, therefore they must be connected to the internet to function. Here is how to establish a link:
Set up internet access for the cameras using the Xfinity Y cable controller.
The stability of your internet connection is essential.
Finally, use Ethernet or WiFi to link the cameras to the house's internet connection.
Take note of the camera's IP address.
Install an open-source surveillance app on your computer or mobile device to set up a monitoring system.
You will no longer need to pay a subscription fee after this is set up.
Can You Buy Used Security Cameras?
Used security cameras are available and can be integrated into a new or existing system. However, you should be aware of the potential consequences. In the first place, having an online webcam could compromise your security. A used security camera also lacks the reassurance of a manufacturer's warranty.
Conclusion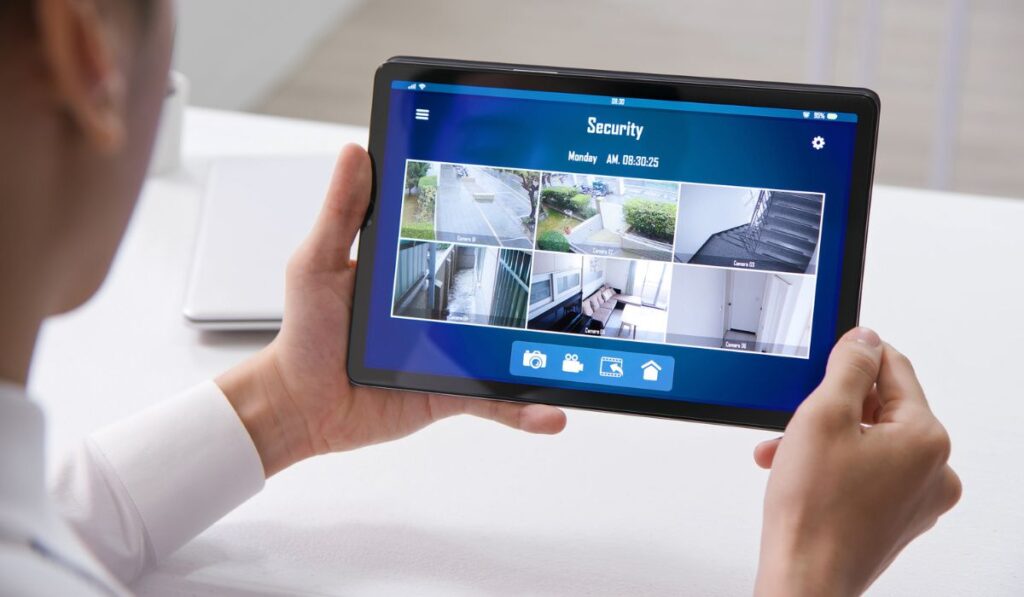 Installing a home security monitoring system is a smart decision. As a bonus, you can use it to keep an eye on your dogs while also increasing your home's safety. The Xfinity surveillance system, which requires a membership fee each month, is one alternative available to you.
Following the aforementioned instructions, however, you can set up the Xfinity camera system without a subscription. If you need additional functionality, however, you may want to subscribe. Check out TheActiveNews.Com for the latest information.