Have you ever found yourself in a bind where you needed to make a purchase but didn't have the means to do so because you'd left your credit card or debit card at home and didn't bring any cash with you? If you have Apple Pay on your iPhone, you can make the purchase quickly and easily.
Adding a card in the Wallet app is the first step in setting up Apple Pay on an iPhone. There, you may enable biometric identification methods like Face or Touch ID or set up a passcode. Except for the iPhone 5S, all iPhones with Face ID or Touch ID can utilize Apple Pay. You may configure this feature under the "Wallet & Apple Pay" section of your Apple Watch.
Is it beneficial to use Apple Pay? Let's take a closer look at how it works and what it's good for so you can make an informed decision.
What Is Apple Pay?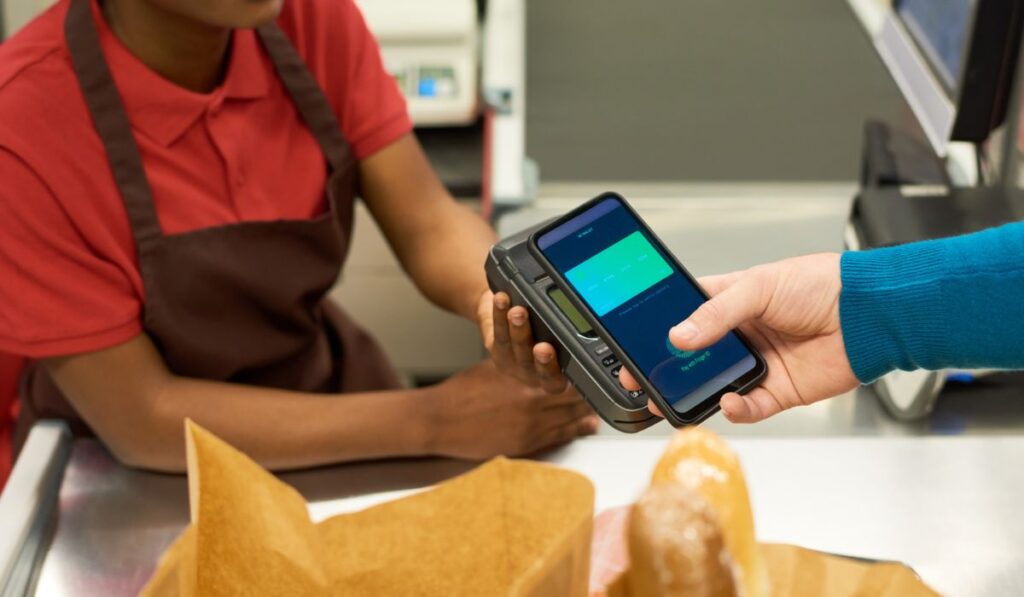 With Apple Pay, customers can use their iOS smartphones to make purchases in stores and online. The convenience of these non-contact payment options has increased in recent years, and they can be used either online or in person.
Apple Pay functions as a virtual credit or debit card that can be accessed from the Wallet app. After initial setup, this software makes it simple to monitor all incoming and outgoing payments.
Apple Pay also has a function called Apple Pay Cash that allows you to send money to other users. The money is loaded onto the user's Apple Cash card and can be used straight away. Using an ACH Transfer, Apple Pay lets you send money to virtually any bank account worldwide. Apple Pay Cash is now only accessible within the United States.
Apple Pay is quickly becoming the preferred form of payment in a growing number of stores, both online and off. Apple Pay is already accepted on public transit systems in Hong Kong, New York, London, and Stockholm. Apple Pay works with iOS devices and Macs and Apple Watches and iPads.
How to Use Apple Pay on Your iPhone
There are a few prerequisites that must be met before you can start utilizing Apple Pay. An individual's primary payment method in Apple Wallet should be activated first, as it will be used for the vast majority of purchases.
Apple's Two Factor Authentication method requires the user to set up a passcode or enable the Face or Touch ID feature, both of which are accessible on nearly all iPhones.
Wallet & Apple Pay may be found in the settings menu of your iPhone or Apple Watch, where you can make any necessary adjustments to your Apple Pay preferences. You may customize anything from your default card to your login method of choice to whether or not you want to enable message-based money transfers from there.
Apple Pay can be used in a variety of ways in person depending on the authentication scheme used. Face ID is the most popular method of identification since it is fast, easy, and secure.
If you double-tap the side button on your iPhone, Apple Pay will bring up your default card, and your phone will verify your identity with Face ID.
Simply press the Touch ID button with your fingerprint to verify purchases made with the fingerprint touch technology. Your passcode will be requested if these systems are unable to authenticate you successfully.
Simply select the Apple Pay option during checkout, verify your identity with Face ID or Touch ID, and you're all set to make an online payment.
How to Set Up Apple Pay
Except for the iPhone 5S, all Apple devices with Face ID or Touch ID and all Apple Watches sold on Amazon are compatible with Apple Pay. In addition, iPads and Macs that use Touch ID will work with it.
So long as your smartphone is Apple Pay-compatible, here's how to get it set up:
For the iPhone User:
Launch the Wallet program.
A plus sign can be accessed by clicking it.
Select the menu item labeled "Available Cards."
To proceed, click "Debit" or "Credit" card.
You can either manually enter your card information or scan it using your camera phone.
Please double-check your card information and accept the terms and conditions before continuing.
The default card can be set by selecting it from the drop-down menu.
As soon as you accomplish this, your Apple Watch will ask if you want to make that card the default card.
On Your Apple Watch: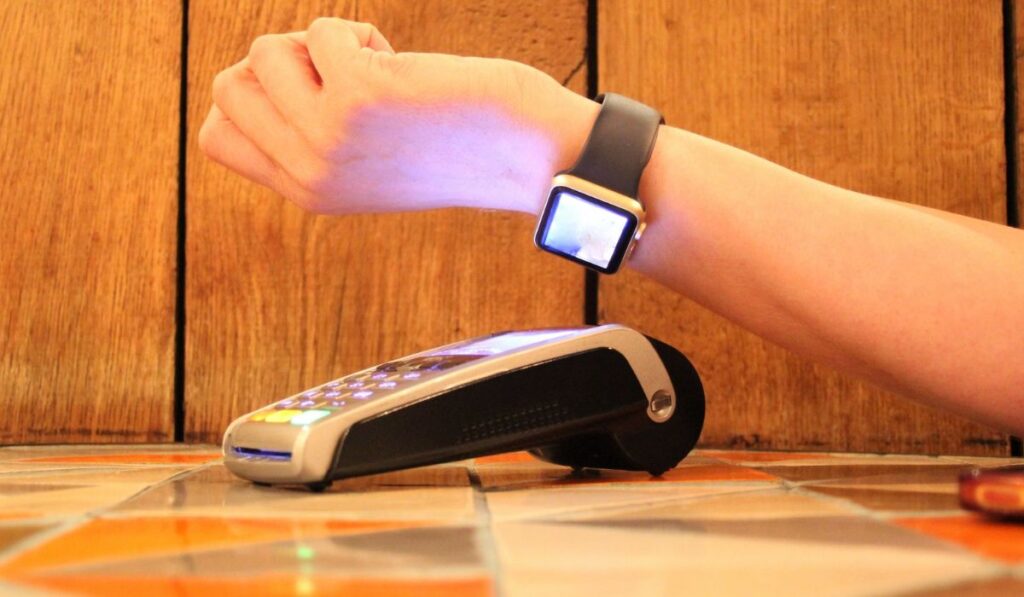 The process of setting up Apple Pay on an Apple Watch is also incredibly easy even if you don't own an iPhone. Select 'Wallet & Apple Pay' under the 'My Watch' menu.
When you're ready, it's as simple as repeating the procedures outlined above, just as you would with an iPhone.
Is Apple Pay Worth It?
With an iPhone or Apple Watch, you can use Apple Pay to make purchases. It's a quick and easy way to pay that eliminates the need to carry around credit cards.
Although having Apple Pay is convenient, it may not be worth purchasing an iPhone (on Amazon) or Apple Watch if you do not already own one. When deciding whether or not to purchase an iPhone or Apple watch, it's important to think about Apple Pay and how it will benefit Apple users. Go to TheActiveNews.Com for the latest information.