It seems like forever that Android and iOS have been at one other's throats. Many people have strongly held opinions regarding which operating system is best. The question is, though, which operating system is the best? In other words, how many people use Android?
Several estimates place the number of Android users at 2.7 billion, giving the operating system a global market share of over 70 per cent. However, Android isn't as widespread as iOS is in many nations. This includes Japan and the United States.
The facts give us some vital information about these competitors in the mobile phone sector, whether you're an Apple lover or an Android die-hard. Let's dive into the numbers to see why Android is the clear winner when it comes to OS popularity.
How Many Android Users Are There?
Andy Rubin introduced Android in 2008, and since then it has slowly grown in popularity to become the most widely used mobile operating system. In the beginning, the platform was made to compete with the iPhone and Palm OS, and it was open source.
Android was able to surpass one billion active users in 2014 thanks to endorsements from market heavyweights such as Samsung, LG, and Motorola. Here are some additional interesting Android statistics:
At this time, there are more than 2.7 billion functional Android devices in use.
About 72% of mobile operating systems are Android devices.
In 2021, more than a billion Android devices were sold around the globe.
The three most well-known Android producers are Samsung, Huawei, and Xiaomi.
Which Country Has the Most Android Users?
In many parts of the world, Android is the de facto standard OS. In nations like Brazil, India, Indonesia, Iran, and Turkey, Android's share of the operating system market is over 85%.
Which Countries Prefer iOS?
Android may be the most popular platform overall, but it is not the most popular in other nations, like the United States, the United Kingdom, Japan, and Canada. Statcounter estimates that Android has slightly more than 40% market share in the USA.
The percentage of people who use Android devices is significantly lower in Japan, at around 35%. Statistically speaking, Canada and the UK each account for nearly 50% of the global total. However, Android falls behind of Apple's iOS in the two most important markets, Japan and the United States.
Are There More Android Users Than Apple Users?
Android indeed has a larger global user base than Apple does. Several estimates have the number of Android users at 3 billion, whereas the number of Apple users is around 900 million.
As of August 2022, Android had 71.52% market share, while Apple only had 27.83%, per Statcounter. The remaining 0.65% includes support for Samsung, Windows, and other minor platforms.
Why Is Android More Popular in Other Countries?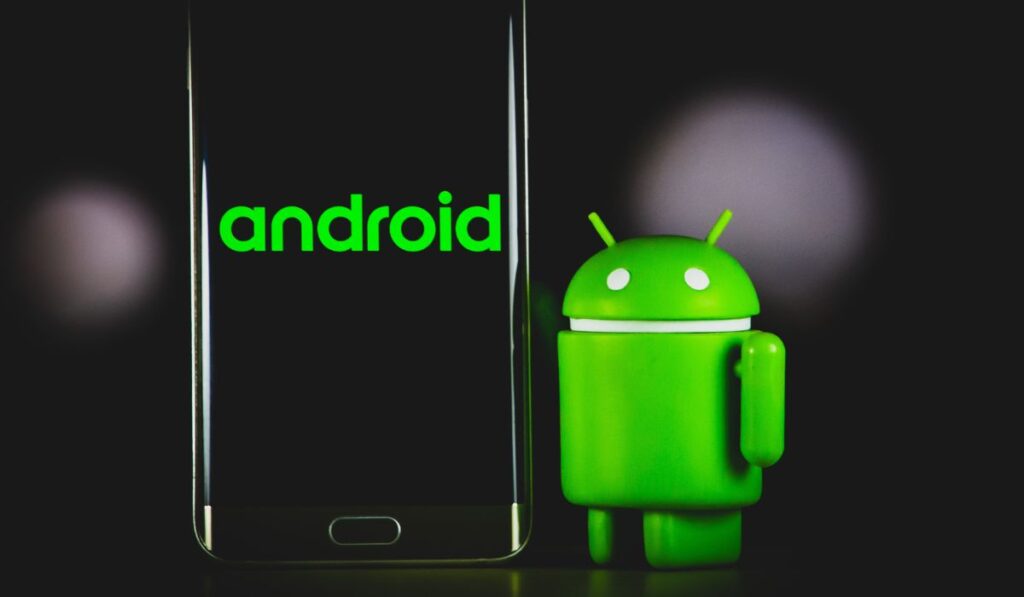 After looking at the numbers, you might be curious as to why Android is so well-liked, especially in non-Western markets. Android's dominance can be attributed to several factors, including its low price, wide availability, and user-friendly interface.
Let's investigate a few of these explanations further:
Android Devices Are Affordable
Inexpensiveness is a major factor in Android's success in becoming the most widely used operating system in the world. Android devices are more popular in many parts of the world outside the United States since they can be purchased for less money and require less of an investment in infrastructure.
Online, you may buy Android devices for as little as $50. However, even if an Apple product is several years old, you may expect to pay more than $100 for a used model. People in developing and low-income countries have a hard time obtaining Apple products because of their high prices.
More Manufacturers Use Android OS
Android is used as the primary OS by several market-leading companies. To combat Apple's iPhone, Google and other mobile, software, and hardware businesses formed the Open Handset Alliance (OHA) in 2007. As a result of OHA, multiple different companies were able to obtain open-source licences for the Android mobile operating system, solidifying Android's position as the industry standard.
Since older operating systems were losing popularity, many manufacturers have turned to Android. In 2014, major companies like Samsung, LG, Motorola, and HTC began producing Android-powered smartphones. However, iOS is exclusive to Apple devices like the iPhone (sold on Amazon) and the iPad (also on Amazon).
Device Variety
Android's open-source nature facilitates the rapid development of devices by both established companies and new entrants. This means that not only are there more Android tablets and smartphones available, but there is also more diverse.
There are fewer annual updates because iOS is solely available on Apple devices. Those who aren't satisfied with the newest iteration will have to hold off till alterations or enhancements are made. Since there is a wider variety of Android smartphones, this is no longer an issue.
Android-powered gadgets come in a wide variety of sizes and prices. With an open-source licence, manufacturers are free to experiment with different designs and hardware without fear of legal repercussions.
Makers and coders of Android apps and devices can select the best options to satisfy their target demographics. Smartphones designed for specific uses or markets, such as Samsung's foldable model or dedicated gaming handsets, are two such examples.
Android consumers now have more options than ever to pick a device that meets their specific needs thanks to the expansion of the market. The greater restrictions of closed-source operating systems like Apple's iOS and Microsoft's Windows make them less competitive.
Android Software Is Catching Up
In the past, Android devices lacked features like Siri, which are now standard on iOS. Google Assistant, however, has allowed Android devices to quickly catch up in recent years. Moreover, some apps that were exclusively available on iOS have now released versions optimised for Android.
Google has also shown its support for Android by developing official software for the platform. Since its first release, Android has undergone a steady improvement in both quality and sophistication, with each update bringing with it improved accessibility features.
The Final Word
Over 70% of the global OS market is held by Android, and it has 2.7 billion monthly active users. This OS has been quite popular because of its low price, flexible licencing options, a wide range of supported devices, and constantly evolving set of features.
Even though Android has a large global market share, it is beaten by iOS in the United States and Japan. For more updates, you can visit TheActiveNews.Com.