The internet is a vital resource in the modern world since it facilitates communication and provides entry to opportunities all over the globe. However, nobody who places a premium on a reliable internet connection would sign a long-term contract without some sort of assurance that their speeds will not fluctuate. To get around this issue, Xfinity provides its customers with a prepaid card that features reliability.
With Xfinity Prepaid Internet, you can get up to 50 Mbps download speeds and 1 terabyte of data every month, regardless of where you live. You may get more at any time by simply topping off your account online, using the Xfinity prepaid mobile app, or in a retail location. Each subscription can be used on up to ten different gadgets.
Individuals on a budget or in school can benefit from this choice. It's a great option for those who want high-quality internet access but don't want to sign a contract. Plus, it's convenient because it's a month-to-month service with fixed rates and no need to worry about your credit.
What is Xfinity Prepaid Internet?
If you want to avoid signing a long-term contract, Xfinity Prepaid internet is for you. Furthermore, this implies that there is no need for a credit check and that the monthly cost is easy to estimate.
However, the initial cost is higher because an Xfinity-compatible modem must be purchased. After this grace period, you can make payments once every week or every 30 days, whichever is more convenient for you.
You need to be within an Xfinity coverage region to utilize Xfinity Prepaid Internet. Xfinity is currently available in 40 different states, which is great news for those who live in those locations. Florida, Illinois, and California have the best levels of coverage.
Because your Xfinity Internet service works on the same infrastructure as all other Xfinity Internet services, you can expect the same high-quality service and dependable connection speeds as with any other Xfinity Internet package.
You can sign up for the service online and have the Starter Kit mailed to you, or you can pick one up at a local Boost Mobile or Xfinity shop. To get online using a refurbished modem, you'll have to set it up on your own. The package has everything you need to get started right away, including the cords and the manual.
How Much Does Xfinity Prepaid Internet Cost?
Customers choose Xfinity Prepaid Internet, in part, due to the stability of its rates. If you decide to use this service, you will be required to pay the following costs:
The prepaid monthly rate is $45
Pricing for a one-time modem purchase: $35
45 dollars for another 30 days of service.
The cost for an extra week of service is $7.
Prepaid subscribers to Xfinity can expect a monthly data cap of 1 terabyte (TB) and a top download speed of 50 megabits per second (Mbps). As a result, it's quite unlikely that you'll use up all of your data and reach the cap.
To use up a household's 1TB data allowance, one could stream up to 171 hours of 4K video, 21,600 hours of audio, or play 155 hours of games.
If your internet usage exceeds 1 terabyte, you will be charged an extra $10 for every 50 megabytes above 1 terabyte. You should keep in mind that the maximum monthly payment for an internet service is $30.
In addition to the cost of internet service each month, you must account for any taxes and fees that may be levied on your account.
How Many Devices Can You Connect to Xfinity Prepaid Internet?
There is a limit to the number of devices that may be set up with Xfinity Prepaid, and the data is not unlimited. But with the prepaid data plan, you can link up to ten devices to Xfinity's WiFi hotspots.
Having an internet connection means you may use your phone, computer, or tablet any way you like. The personal list of connected devices allows you to manage registered devices. Keep in mind that the removal of any registered devices requires the approval of a manager or primary user.
If you've registered a device with your Xfinity account but wish to give it a new name:
Visit the Services page by logging in to My Account.
Select Internet Management from the menu under "Services."
You may view the list of devices that can access the Xfinity WiFi Hotspot by scrolling down. Get there by going to Managed Devices.
Choose "Rename" to give the gadget a new moniker.
Select "Remove" to get the gadget taken off the list of registered gadgets.
If you have already registered 10 devices, you'll need to unregister one before adding a new one. Signing in to the network is all that's required to register a new gadget.
How Fast is Xfinity Prepaid Internet?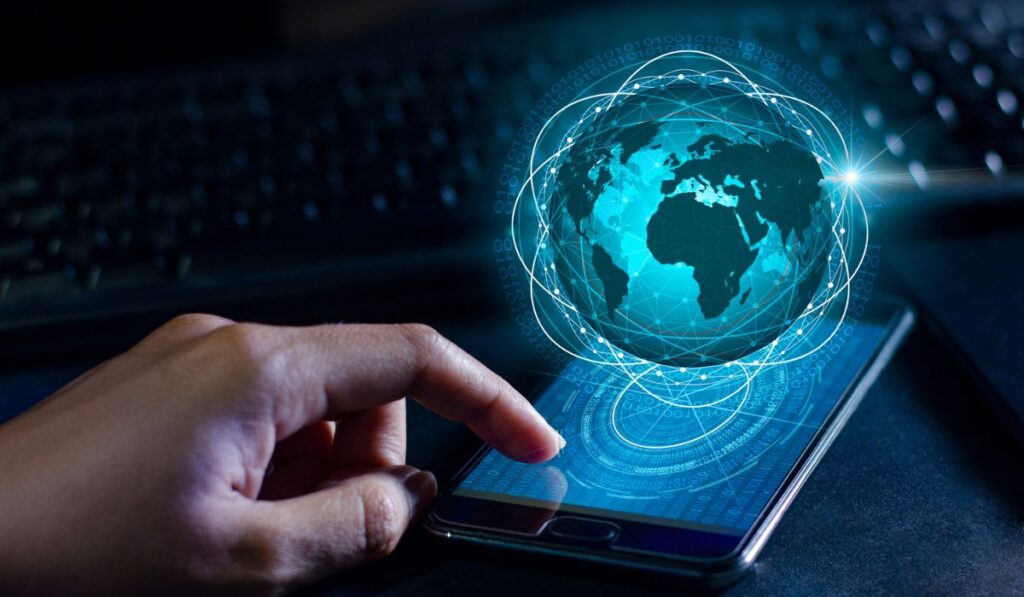 Xfinity Prepaid internet has a maximum download speed of 50 Mbps and a maximum upload speed of 5 Mbps. As can be seen, the download speed is not very slow, but it's also not the best choice if you need lightning-fast transfer rates.
As long as you don't need to run any very resource-intensive programs, this service should suffice. All of your online activities, including high-definition video streaming, will proceed without a hitch.
Xfinity Prepaid Internet seems like a good deal, especially if you value not being tied down to a contract.
Conclusion
The Xfinity Prepaid Internet Plan is a great option if you're not a fan of long-term commitments. Up to 1 terabyte (TB) of data can be downloaded at 50 Mbps with this service.
The prepaid plan is ideal for the typical family because of the ability to register up to ten devices. Unfortunately, the 5 Mbps upload speeds may be too slow for your needs. Check out TheActiveNews.Com for the latest information.