It's always thrilling to get a new phone, but there's some work to be done before you can relax and enjoy it: transferring your data and setting up the phone. Now, let's talk about the process of upgrading iPhones.
Quick Start makes it simple to transition between iPhones. Use this function to move information from your old phone to your new one, either manually or from a backup. The Apple ID, Face ID, and Touch ID will also need to be set up. Last but not least, transfer your old sim card to your new phone.
Let's take a deeper look at using Quick Start or an iCloud backup to transfer data from one iPhone to another. We'll also take a look at several alternate means of getting your new iPhone's data back to normal.
How to Switch From One iPhone to Another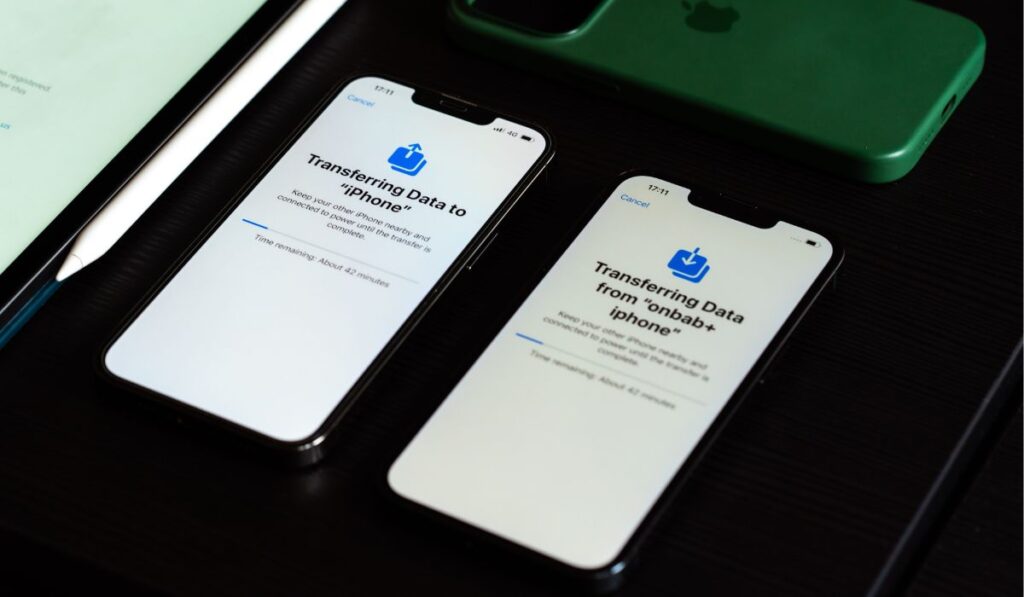 If you want to upgrade from one iPhone to another, you'll have to copy all of your information over. You can do this by either restoring data from a backup or using the new phone's Quick Start feature.
Even if you plan on transferring the data using Quick Start, it is always a good idea to create a backup. Turning on automatic iCloud backups on your iPhone is the simplest way to create a backup. To access iCloud, simply navigate to the Settings menu, click your username, and then select iCloud. A toggle switch should be set to "On" next to "iCloud Backup."
Your data will be safe during the transfer process from the old device to the new one. Once you've decided, you'll be able to proceed with the data transfer via Quick Start or an iCloud backup.
How to Use Quick Start
All new iPhones come with a handy function called Quick Start, which facilitates a painless transition of all your data. You may use it to transfer information to a brand new iPad or Mac, and it is compatible with all iOS devices.
Quick Start requires both devices to be fully charged, a reliable Bluetooth connection, and iOS 11 or later on the older device.
If you're using Quick Start to configure your new iPhone, do it as follows:
Bring the new gadget close to the old one and turn it on. Check the battery levels of both devices and the Bluetooth status to make sure they can connect.
When you turn on Quick Start, your old and new devices will each ask if you want to utilize your Apple ID to sync data. Apple IDs of adjacent iPhones will be scanned, therefore it's important to use your while setting up the device.
Once you choose the Apple ID you wish to transfer data from, a ViewFinder animation will play out on the new device. If you want to see the message "Finish on New," keep the old iPhone on top of the screen until you see it.
If the animation doesn't seem centered, or if you're using an ancient iPhone with a broken camera, select "Authenticate Manually" and follow the on-screen instructions.
To use the new device, enter your passcode. It must be the same code as the one used on the previous phone. If you'd like to alter this password at a later time, simply go to the settings menu.
To activate Face ID and Touch ID, just follow the on-screen prompts. You have the option of selecting both choices or skipping this question entirely. However, if you use Face ID or Touch ID to unlock your iPhone, your data is far more secure.
If you wish to move everything over from the old device to the new one without stopping, select "Continue" on the "Transfer Data" screen. If you don't have a recent backup of your data, this is the simplest solution. However, depending on the amount of data, this process may take some time, so be sure to charge both devices in advance.
When prompted to continue, you can select "Other Options" instead of "Continue" if you'd rather not use Quick Start to sync your devices. A choice to restore from iCloud or another backup will be presented to you.
How to Restore Your Backup
If you want to use an iCloud backup to move your data from an older iPhone to a newer one, you'll need to tap "Other Options" on the data transfer page that occurs during Quick Start setup.
If you already have an app and data backup on your PC, you may skip the Quick Start wizard and get right to restoring from that.
How to Restore Backup From iCloud
With the iCloud backup, you may bring back everything of your old iPhone's content, including apps. Please ensure you have a recent iCloud backup before selecting this option. Quick Start users who have reached the "Transfer Data" step can choose to "Restore From iCloud Backup."
Connect your new iPhone to iCloud using the same Apple ID you used before. The most recent backups of your iPhone's information will be displayed. Select the most recent backup, and then restore it by following the on-screen prompts.
When restoring from an iCloud backup, you'll need a constant connection to the internet. Keep the phone's battery from dying so the backup is complete. This method can take anywhere from fifteen minutes to several hours to finish, depending on the size of the backup and your internet connection speed.
How to Restore a Backup From Your Computer
To transfer information from one iPhone to another, you must have access to an iTunes backup of the previous phone. This option is convenient since you can restore a backup without using your old iPhone, but the time it takes to do so also relies on the strength of your WiFi connection.
The following steps will guide you through transferring a backup to your new iPhone from your computer:
The 'Transfer Data' phase in setting up a new iPhone can be accessed through Quick Start. Select "Other Choices" from the drop-down menu.
Pick "Restore From Mac or PC"
USB-connect your brand-new iPhone to your computer.
To sync your iPhone with your computer's copy of iTunes, open up iTunes on your device.
The most recent backup can be restored by selecting it and clicking the "Restore Backup" button.
You'll need to enter the password and then wait while the backup is made.
After the backup is finished, follow the iPhone's on-screen prompts to finish the initial setup.
Things to Remember When Switching iPhones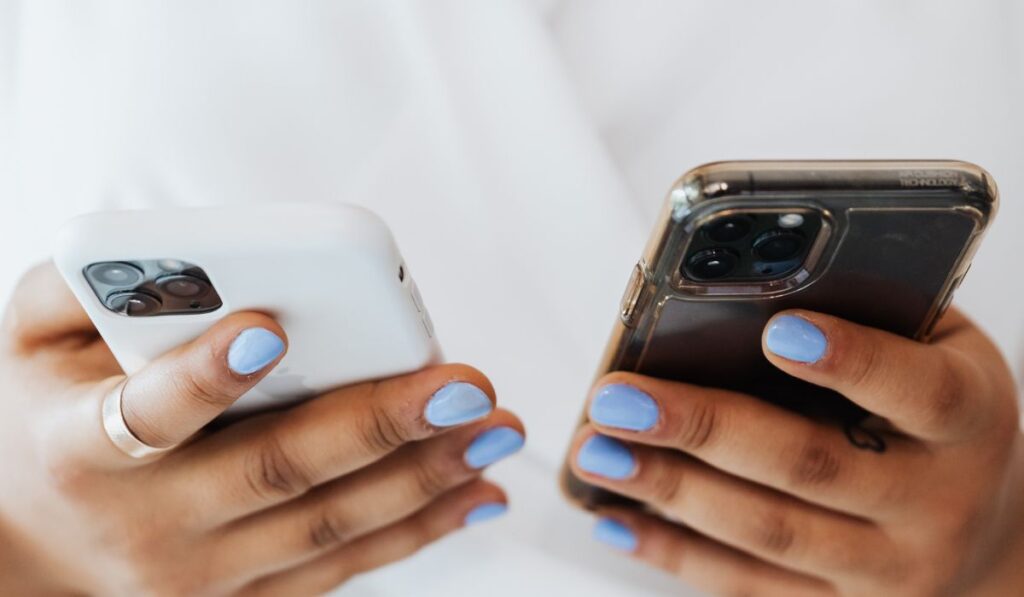 Your new iPhone is exciting, but before you start using it, you need to make sure you have a backup of your old phone and set it up properly. Things to keep in mind while making a phone change:
Make Sure Your Data Is Backed Up
Quick Start allows you to move your data from one iPhone to another without the need for a backup, but it's always a good idea to have one just in case. Moreover, when it comes time to restore your data, you'll have a wider selection of backups from which to pick.
It's recommended that you use iCloud to back up your iPhone, but you may also use iTunes on your computer.
Transfer Your Sim Card
You can start making and receiving calls and text messages as soon as you swap out your SIM card and activate your new handset. If you remove the sim card from your previous iPhone, you can still use it in every other way, but you won't be able to make or receive calls. Go to TheActiveNews.Com for the latest information.