Phone swapping with a loved one is a simple and cost-free option to upgrade to the latest iPhone model. While the switch itself is simple, transferring all of your data to your new device can take some time.
Make sure that both devices are backed up in the owner's iCloud or iTunes library. Make sure you preserve any authentication account login details manually. The devices should be factory reset and erased, the SIM cards should be swapped, the new owner should be logged into their iCloud account and the backup should be restored.
Once you've mastered the backup procedure, everything else will be easy. The process of switching phones with a friend or family member shouldn't take too much time or effort. Thanks to developments in data storage, moving everything from your old phone to your new iPhone shouldn't take more than a few hours.
Can You Switch Your iPhones with Someone?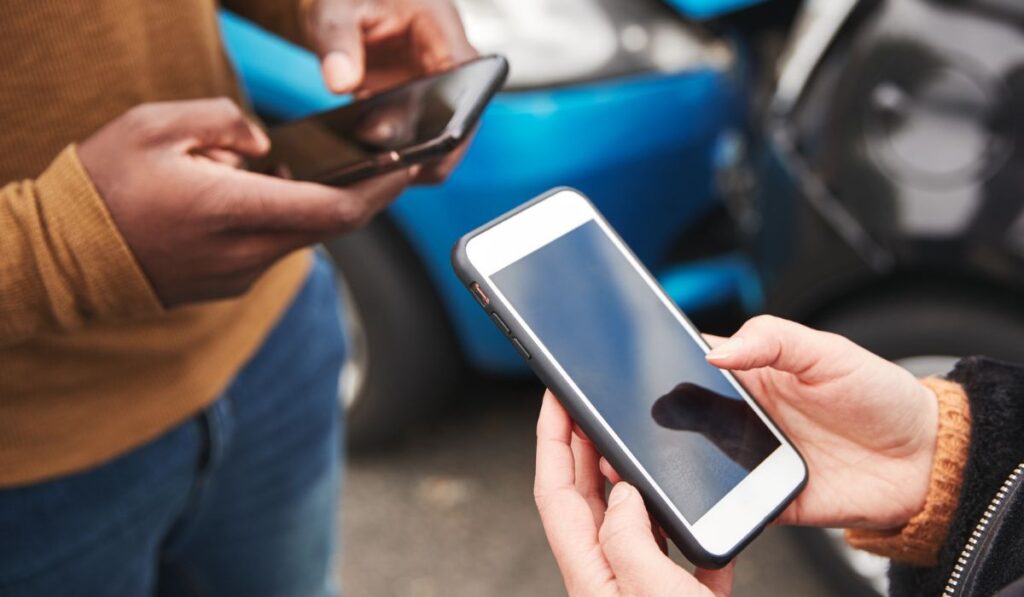 In theory, exchanging iPhones with another person should be easy; they take yours, and you take theirs. However, things get more complicated from a technical perspective. However, it is feasible to swap iPhones with a close friend or family member, albeit doing so does require some preparation.
Back-Up All Data
All data should be backed up immediately. A backup is a copy of your data that is kept in a safe location in case something happens to the original.
In the event of a system failure or other circumstances that result in data loss, backups allow you to restore your data and continue working normally. Those who own an iPhone can choose from several different techniques of data protection. Later in the piece, we'll get into a few of them in more depth.
Erase and Reset Both Phones
Second, you'll go ahead and clear both phones, but there's a precise way to accomplish so. When wiping both cellphones, you need to be careful not to accidentally delete backed-up files.
After wiping both cellphones clean, you should restore your data from backup. Depending on the technique you use to store data, this shouldn't be too complicated.
Other Things
Lastly, a few last-minute adjustments will need to be made to complete the process.
How to Switch iPhones and Keep All Your Data
Backup Your iPhone
There are several options available for you to back up your iPhone safely.
Backup with iCloud
Apple's online backup and synchronization service are called iCloud. Users may quickly back up their data, retrieve it, and share it with others. Although iCloud is not required to operate an iPhone, many have found that it simplifies data backup and storage.
Getting started with iCloud couldn't be easier; all you need to do is sign up for an account, and you'll immediately be given access to 5GB of free storage space.
Here's how to use iCloud to create a backup of your iPhone:
Launch the iPhone's configuration menu and select "Your Name."
Select "iCloud," and then "iCloud Backup."
Start backing up to iCloud.
If you enable iCloud backup, it will automatically schedule backups to run nightly.
Backup Your iPhone with Mac
To begin backing up your iPhone, you must first connect your mobile device to a reliable Mac. USB cables and WiFi both work for this purpose. You can use a USB cable to link your device to your Mac by plugging one end into your phone and the other into an available port on your computer.
When prompted by your iPhone to choose whether or not to trust the device, choose Trust if this is the first time you've ever connected these two items. Set up WiFi syncing to transfer data from your iPhone to a personal computer remotely.
The next step is to do the following once the two gadgets are connected:
Launch the Finder menu bar and click General on the top menu bar.
Then click the option to "Back up everything on your iPhone to this Mac."
To get going, just click the Back button.
Additionally, you can use a passphrase to encrypt your data using this choice. Before beginning a backup, you can choose to have it encrypted by clicking the checkbox labeled "Encrypt Local Backup."
Backup with PC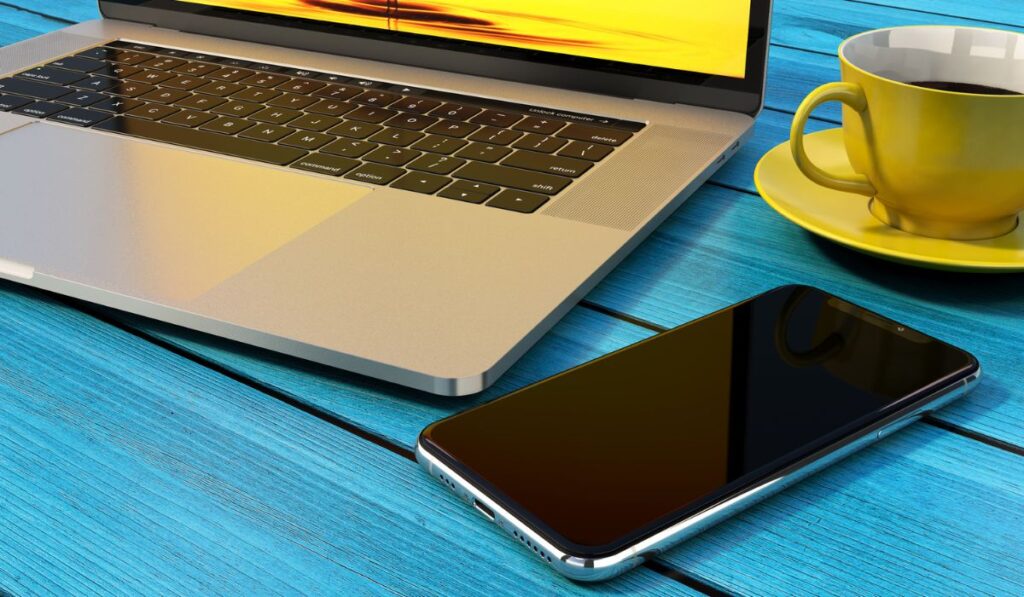 Get started by linking your iPhone to your computer, either by cable or wirelessly.
On your computer, open iTunes and click the iPhone icon.
To save your most recent changes, go to Summary and then click Backup Now.
To encrypt your data, go to the Security tab, click Encrypt Local Backup, and then input a passcode and confirm it by clicking Set Passcode.
Transfer and Remove Your Personal Information
The main reason to back up your data is so you can restore it if/when you need it. Even though backups are great for preserving a wide variety of data formats, they may not always keep all your private data.
That means you'll have to manually copy certain data over to your new gadget. Information associated with an Apple Watch that has been set up for a family does not get backed up.
To safeguard the information that isn't backed up, you'll have to copy it to a computer or an online storage service and then transfer it to your new device manually.
The next step is to wipe your old device clean of all of your data. To the extent that they pertain to you, please complete the following:
Before doing anything further, you should disconnect your Apple Watch and, if necessary, terminate your AppleCare plan.
Next, sign out of all iCloud, iTunes, and the App Store accounts by opening Settings, clicking your name, and selecting Sign Out from the menu that appears. Your Apple ID will be required to finish the setup.
Turn off Trusted Device on your iPhone finally.
Erase the Content on Your iPhone
You can safely delete anything from your iPhone once you've made backups and moved any necessary information. You can do this from the Settings menu on your mobile device or from a computer.
Erase Your iPhone with a Computer
When you erase your iPhone, you also restore it to its factory settings and install the most recent version of Apple's mobile operating system. Consequently, the following user can more easily back up their information or import their data. To securely delete all data from your device, do as follows:
The first step is to power on your iPhone and then attach it to a computer through the USB cord.
Then, launch iTunes on a PC running Windows or a Mac running Mac OS 10.14 or earlier.
You can restore your iPhone by selecting it in iTunes, clicking the Summary tab, and then clicking the Restore iPhone button.
To continue, if you're running Mac OS 10.15 or later, open the Finder Sidebar and select the iPhone icon.
Next, select General and then click Restore iPhone.
Restore from Backup
This is the final step in sharing an iPhone without disclosing any information. Your new device will be loaded with all your previous data, including documents, files, apps, images, and music.
Your new iPhone will be essentially indistinguishable from your old one. Given that we've already covered three different methods for backing up your device, it's only fair that we go through how to recover data from each of those methods:
Restore from iCloud
Start up your gadget and navigate to Settings > Data & Apps.
The next step is to enter your Apple ID and password to access iCloud. The computer screen will display a list of saved versions of your files.
Pick a copy, ideally the most recent one.
If you choose a backup, the transfer will begin immediately.
Restoring App Store and iTunes purchases requires the original Apple ID that made the transaction.
If you want this to work, you need to keep your device linked to WiFi at all times.
Restore from a Computer
Open iTunes or the Windows or Mac OS X Finder application, respectively, to access your computer's file system.
After that, you may charge your iPhone while you work on your computer by plugging in the appropriate iPhone charger or a USB connection (on Amazon)
When your device appears in the iTunes or Finder window, choose it and then click Restore Backup.
Once again, you'll be presented with a list of saved versions; choose the useful one.
The restore will begin once you click the Restore button.
Conclusion
To review, the initial step is to make a copy of all your data using one of the three approaches described above. Then, further data must be transferred by hand.
After that, get everything ready for a factory reset by disconnecting your Apple Watch and any other devices you have synced with it, and by canceling any subscriptions you may have. Finally, delete everything from your gadget. You can check TheActiveNews.Com for the most recent information.