Access to the internet when you need it is becoming increasingly simple as more and more public venues offer free WiFi. But what if you need to connect your computer or other devices to the internet, and the public WiFi is either unavailable or too slow? Because of this, portable Wi-Fi hotspots have become increasingly popular.
Your smartphone can act as a wireless router by acting as a "mobile hotspot," allowing you to connect several devices to the internet. Your iPhone can act as a hotspot, allowing you to connect to other devices wirelessly or via Bluetooth. The data usage fees will still apply, so don't go overboard.
Let's dive more into the process of creating a mobile hotspot, including how to connect various devices to it and the costs associated with doing so.
What Is a Mobile Hotspot?
Sharing your phone's cellular data connection with other gadgets is possible thanks to a function called "mobile hotspot." Any WiFi-enabled device, including other mobile phones, can connect to your mobile hotspot and share your data. If your iPad (sold by Amazon) includes a sim card with a data plan, you can use it to create a hotspot.
When you enable mobile hotspot mode on your phone, you can connect other devices to its network. However, you will still be charged for the data consumed by each of these additional devices.
The data plan you have for your phone will determine whether or not you can use it as a mobile hotspot to exchange information with other devices.
Unless your network plan restricts you to only select apps, you can probably share your data with other users. If you don't have access to a wireless network on your computer, setting up a mobile hotspot can get you online quickly; however, it will also drain your phone's battery.
How to Set Up a Mobile Hotspot on Your iPhone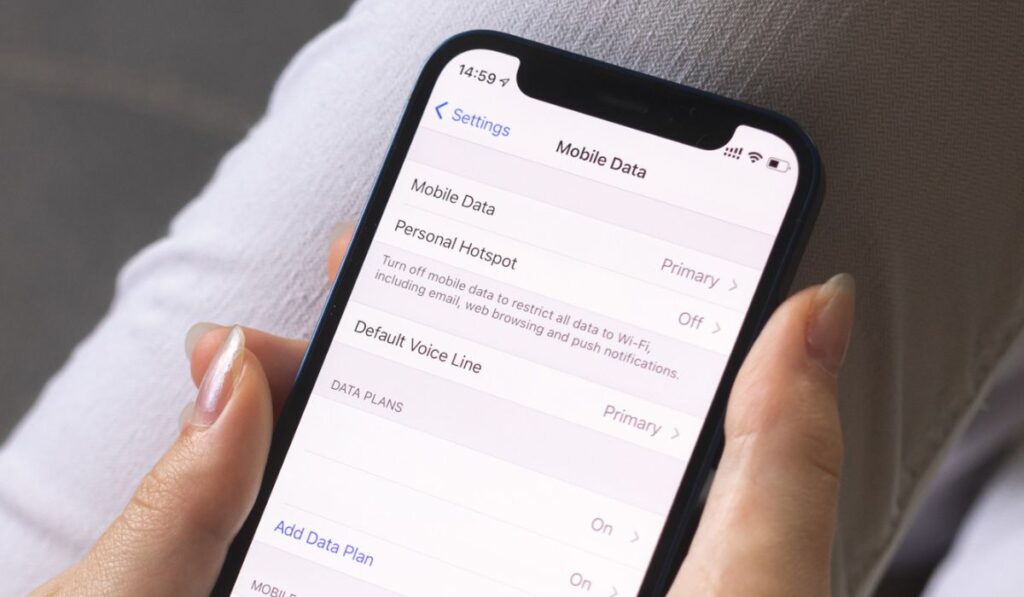 The iPhone's mobile hotspot feature is easy to set up (on Amazon). Turn on the hotspot settings, give the network connection a name, and set a password.
A mobile hotspot can be created on an iPhone by following these steps:
Launch the iPhone's settings menu.
Choose "Cellular" then "Personal Hotspot."
To activate the hotspot, slide the toggle to the right and click "Allow Others to Join."
You can modify the name, data sharing options, and other settings for your hotspot by clicking on it. A password can be set up for your hotspot if you so choose.
To avoid wasting battery life, the mobile hotspot should only be activated when its shared data connection is being used. Don't waste battery life by leaving the hotspot on when you don't need it.
The maximum amount of data and the maximum number of devices that can connect to the hotspot can be set by clicking on the hotspot's name on your phone.
How to Use Mobile Hotspot on iPhone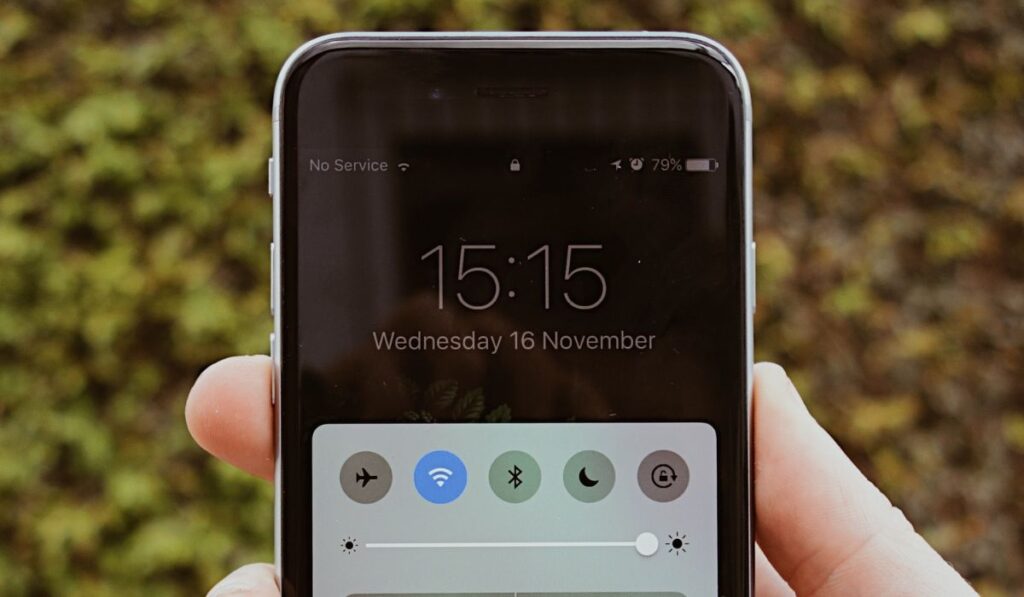 The mobile hotspot on your iPhone works just like any other WiFi network, so connecting to it is a breeze. Simply turn on the WiFi on the device you wish to use, and then choose your phone or hotspot's name from the list of available connections. When prompted, type in the passcode and sit tight while the accessory syncs with your iPhone.
Another option for connecting items to your iPhone's hotspot is to use Bluetooth or a USB cord.
Connecting Via Bluetooth
Although it's easy to pair your iPhone with a PC or Mac over Bluetooth, doing so is handled slightly differently on Macs and non-Apple devices. Let's have a look at the Bluetooth connection process for a hotspot on both types of devices.
Connecting With Non-Apple Devices
The following instructions are for connecting an iPhone to a computer running Windows or another non-Apple operating system.
Make sure both of your gadgets are Bluetooth-enabled.
To add a Bluetooth device, go to your iPhone's Bluetooth settings by clicking the symbol.
Send a pairing request by clicking the device's name. The second device will ask you to accept the iPhone as a pairing option; do so.
To access the Bluetooth settings on your device, tap the Bluetooth icon and then choose "Show Bluetooth Devices" and "Properties."
To activate wireless iAP, go to the "Services" menu.
Select "Join a Personal Network" and then "Connect" from the iPhone's Bluetooth menu.
Once you've done this, you can use the iPhone's data to access the internet on your personal computer. To disable it, go to the menu item "Bluetooth," pick your device, and then click "Disconnect."
Connecting on Macs or iPads
In comparison to connecting with non-Apple devices, pairing Apple devices through Bluetooth is a breeze. Specifically, here is what you should do:
Launch the iPhone's Bluetooth menu. The Bluetooth icon or menu item in the settings app will allow you to do this.
To connect your devices, select "Set up New Device" and then follow the on-screen instructions. If you want to connect two devices wirelessly, you'll need to make sure Bluetooth is active on each.
After successful pairing, choose the option to "Use Device as a Network Port" and then save the configurations.
Select your iPhone from the list of available devices by clicking the Bluetooth icon on your Mac or iPad. To connect to a network, select it from the menu and click "Connect to Network."
Now you can use the internet on your Mac or iPad while on the go with the help of your iPhone's cellular connectivity. However, WiFi must be off for this function to work.
Though your iPad's WiFi will become dormant when using a mobile hotspot, you should still refrain from turning it back on out of caution.
Is Mobile Hotspot Free?
Setup of your mobile hotspot is at no cost to you, but using the data will incur expenses. Similar fees to what you'd pay for iPhone data use apply. You should also verify that your network plan supports tethering before actually using it.
When your mobile data package is unlimited, sharing it with others is a much better option. Using this method, you can avoid paying for data used by devices outside your own.
You can't connect too many devices to an unlimited plan's data at once because of the plan's fair usage constraints, though.
Keep in mind that your mobile data consumption is tracked separately from each device you use. Having more devices connected will certainly use up your data plan quicker than usual. Visit TheActiveNews.Com to stay up-to-date on the latest happenings.