The iPad's pinch-to-zoom feature is incredibly useful for examining little details in photos and reading small types on the web. Not only can you zoom in on photographs, but you can also use it on websites and in any other app that supports the pinch-to-zoom gesture.
Placing your thumb and index finger on the screen with very little room between them will cause you to zoom in. You can get a better view by separating them a bit. To zoom out, simply do the inverse. To zoom in, you can either use the accessibility settings or perform a double-tap with a single finger.
Now that Apple has made it easy to zoom in and out, you'll never have to strain your eyes again. First, we'll take a look at the accessibility feature that allows you to zoom in and out with your fingers, and then we'll go over some troubleshooting steps in case that doesn't work.
How Do You Zoom In and Out on Your iPad?
Several programs allow you to alter the level of magnification. You may magnify an image in the Photos app or see the text on a website in Safari by using zoom. It also works independently of the activity you're currently engaged in, allowing you to zoom in on specific parts of the screen.
Apple's zoom is versatile, allowing you to enlarge the entire screen with Full-Screen Zoom, a smaller area with Window Zoom (which employs a resizable lens), or a fixed area with Pinned Zoom. Zoom is another feature that works well with VoiceOver.
Using Your Fingers to Zoom In and Out
With your fingertips, you may pinch or double-tap to zoom in or out. These are compatible with any iPhone or iPad running any version of iOS.
One can use any two fingers to zoom in and out, however, most people find that using their index finger and thumb works best.
If you want to see greater detail of a webpage or photo:
Leave a small gap between your thumb and index finger on the display.
Then spread the distance between them by moving the fingers apart.
With a slight separation of your fingers, the view will become more magnified.
To zoom out, simply do the inverse. Maintain a firm grip on the screen and slide your fingers in toward one another.
To zoom in on an area of the screen with just one finger, tap and hold down twice. You can then repeat that process to zoom out of the magnified region.
How to Use the Zoom Accessibility Feature
In rare circumstances, you may not be able to use the pinch-to-zoom function. Perhaps the app doesn't support the gesture, or maybe the page won't expand because of a stylesheet option.
The iPad's zoom function, part of its accessibility tools, can be helpful in situations like this. Whether you're looking at photographs on a website or via an app, this zoom feature will always perform as expected.
You'll need to turn on the feature through the settings menu as it is off by default. How? Read on!
Get in the settings menu and head to the General section.
Then, select Zoom from the Accessibility menu.
On the following screen, near the Zoom option, you'll see a toggle switch. You may turn it on with a tap.
The zoom feature reveals a magnifying glass when used.
When the zoom window is open, you can see details by pressing and holding the bar at the bottom of the window. Three-finger dragging also works to navigate the interface.
To activate the zoom feature, double tap on the screen with three fingers. Turn it off in the same way.
Tap the Zoom toggle in Accessibility to permanently disable the feature.
Zoom's settings page also features a variety of other customization choices. The maximum zoom level can be increased, zoom filters can be selected, the full-screen mode can be used in place of window mode, etc.
Troubleshooting Tips for Zooming In and Out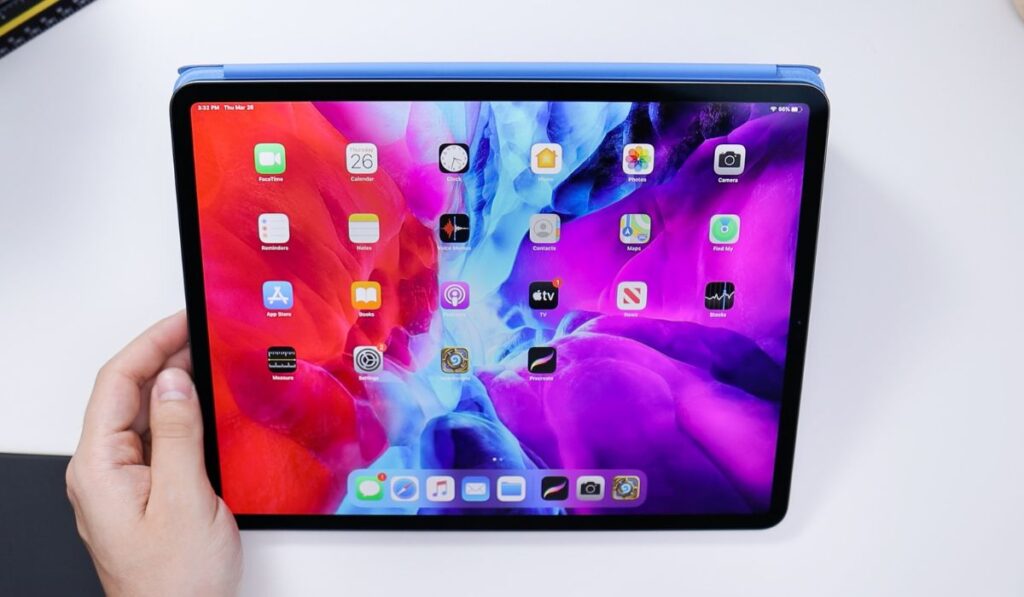 If you are unable to zoom in or out of the screen, there are a few things you can do. The iPad needs to be restarted first. When an error prevents a feature from functioning, restarting it often fixes the issue.
Your iPad's zoom may also malfunction if it's too hot. If the iPad becomes too hot, it will shut off automatically. Wait for 15 to 20 minutes for the gadget to cool down before trying to turn it on again. After cooling back down to operating temperature, the zoom function should resume normally.
The same goes for your iPad; make sure you have the most recent iOS version installed. The new version may fix the issue that's preventing the functionality from working. Download and install the latest update if one is available. You can go to TheActiveNews.Com for more recent information.