Everybody has had issues with USB cords at some point. Whether you accidentally plugged it in backward or it just won't charge, it's important to be prepared.
When troubleshooting a USB-C cable, start by inspecting the cable and power adapter. Investigate the wires for wear and tear before attempting to use a different cable or adapter. To continue troubleshooting, try an alternate power source, such as a wall socket, power strip, or USB port. Check to see if the adapter's prongs are damaged or if there is debris in the charging port.
Please don't freak out if your USB-C cable or device isn't charging. There are a variety of troubleshooting techniques that can be used to fix problems. In the following post, we'll go over all the details you need to know. Keep reading if you want to know more!
Why Doesn't Your USB Cable Charge?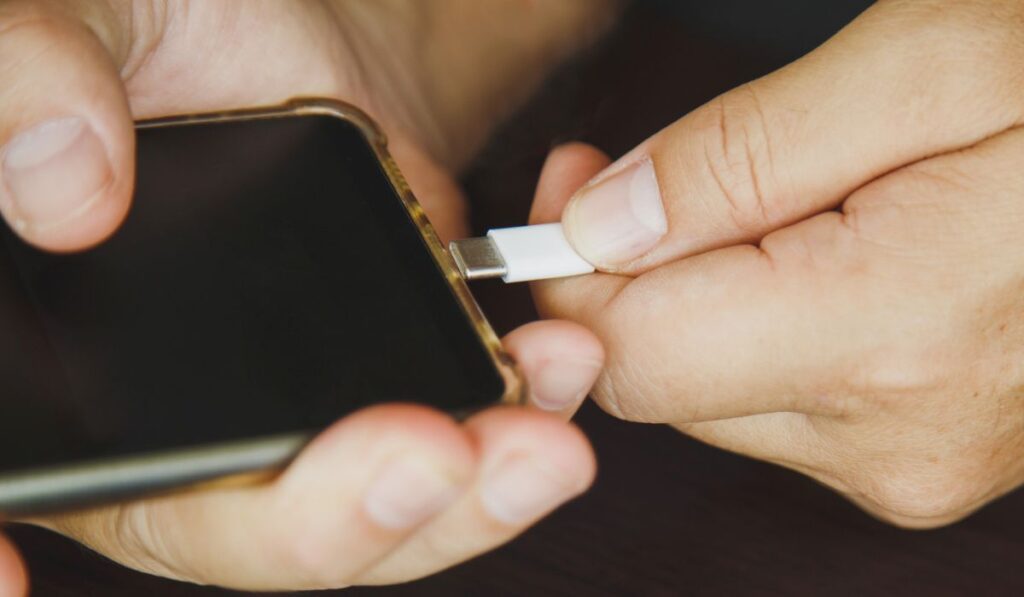 One of the most annoying things is when you plug in your smartphone to charge and it still doesn't work. Does the problem lie with the plug-in adaptor or the wall socket? Can you hear me on the other end of the phone?
Following are some suggestions for troubleshooting that may help you zero in on the precise reason.
The Cable or Adapter
The cable or wall adapter, however obvious, could be the source of the problem. A broken USB cable or power supply can prevent a device from charging.
Please try another USB cable or power supply. If the smartphone begins charging normally once you've made the switch, you've identified the problematic part.
The Wall Outlet or USB Port
The wall socket or USB port may be the source of the problem when charging. If you're attempting to charge your device through a laptop or USB hub, try connecting it directly to a power outlet instead. The power supply in your laptop or computer may be insufficient to charge the gadget.
Another option is to try plugging your PC or USB hub into a standard power outlet. You can identify the potential faulty parts that are causing charging problems.
Debris or Damage
Problems with charging might be caused by unexpected sources, such as dirt or dust in the port. Your gadget or smartphone's connection could be disrupted by things like pocket lint, dirt, or other debris.
To rule out problems, check your equipment for debris or damage. A toothpick, paperclip, or another similar item can be used to clean the area. Using too much force could cause the tip to break off inside the charging port.
Can You Fix a USB C Cable That Does Not Charge?
It's possible that a USB-C cable could stop charging and will require maintenance. Buying a new cable is the simpler and safer solution in most cases, but this isn't always possible.
Although the repair process is time-consuming, here are some guidelines and factors to keep in mind.
Materials Required
If you want to fix a damaged USB-C cable, you'll need a few things. Most of these items are likely already in your home, but if you don't have a USB-C cable, you may want to go out and buy one. This is what you'll need:
Scissors \sKnife
Replace broken USB plugs with electrical tape and pliers.
Warning: Before attempting the USB-C repair below, please ensure that you have taken all necessary safety measures.
1.) Clip Off the Damaged End
The first step is to snip off the damaged end of your USB-C cable using scissors or a knife. Ensure you are not connected to any outlets and have ordered compatible connector replacements for USB beforehand.
2.) Strip Off the Insulation
The next step is to remove about two inches of outer insulation from the cord to get to the wires inside. Insulation fibers should be trimmed if they are in the way of the rest of the procedure.
To get to the metal strands inside the wire, you need to remove about an inch's worth of insulation. All those different colored wires (red, green, black, and white) mean something.
3.) Twist the Wires Together
After exposing the metal wires, they can be twisted together. Connect the wires by twisting them using the bare metal at the end of each strand. The twisted metal can then be completely covered with electrical tape. Make sure no parts are visible, and then repeat with the remaining three colored wires.
4.) Bundle the Wires Together
Gather all the wires that need to be covered and wrap them with electrical tape. To avoid problems in the long run, take your time and be thorough.
5.) Move the Wires Into the Connector Replacement
To reconnect the wires, you must first insert them into the new connector. Connector replacements come in a wide variety of shapes and sizes, therefore it is important to consult the documentation that came with your device for the most up-to-date information. Finally, pull the wires through the pins using your pliers to complete the USB-C repair.
Do All USB-C Cables Charge?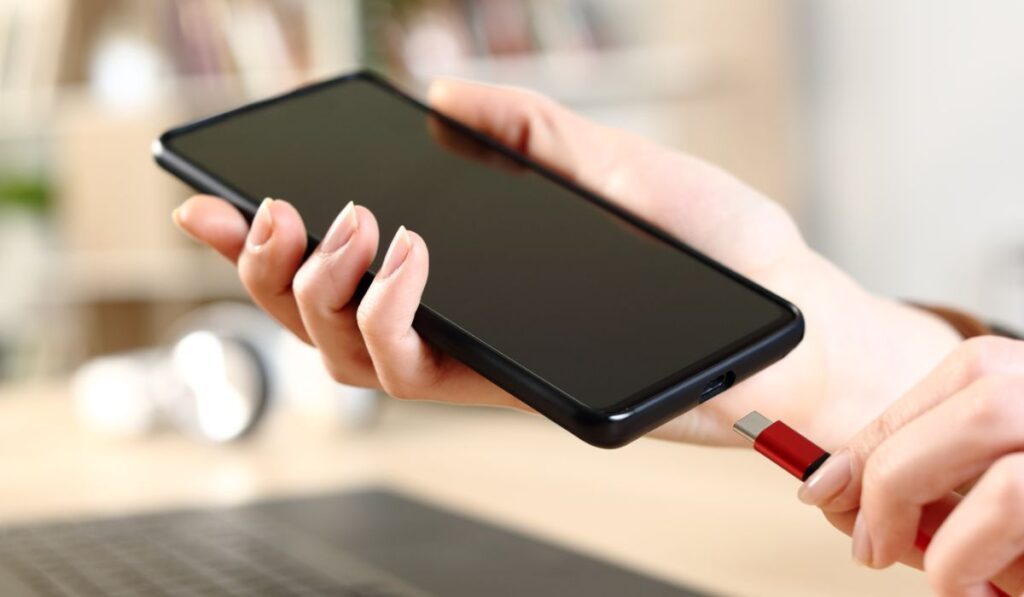 A USB-C cable, which you can buy, charges devices just well. However, the USB-C cable might occasionally cause malfunctions or malfunctions in the charging port. Keep in mind that your devices may require a certain type of USB-C cable, and shop around until you find one that works.
The Wrong Cable Could Damage Your Device
Some USB-C cables are incompatible and could cause damage to your device. Having an older USB-A connector on one end and a modern USB-C connector on the other is a recipe for disaster. Moreover, USB-C devices offer faster charges than USB-A, which can lead to complications.
If you use these cables to connect a USB-A device to a USB-C port, for instance, you may overcharge your battery, damage your USB-C port, or even damage your laptop.
Purchase a High-Quality USB-C Cable
Resistors are included in most charging cords to protect devices from overcharging. Finding dependable USB-C cables is a hassle, though. Now the question is, how do you go about purchasing a cable that won't endanger your gadget?
You can choose from a variety of basic USB-C cables (available on Amazon) that are reasonably priced, uniform in design, and easy to understand. Choose the cable length that best suits your needs, whether they be relatively short or relatively lengthy. The best method to protect your electronics is to invest in a high-quality USB-C cable. You can get more recent information by checking out TheActiveNews.Com.