One of the most crucial aspects of running a successful business is ensuring the safety of sensitive information held by the organization and its consumers. Fortunately, an efficient data storage system can safeguard your information against technical failures and provide full data recovery in the event of a catastrophic loss.
The term "data storage" is used to describe the process of archiving information via electronic media. A reliable data storage solution will safeguard your files and keep your information private and accessible in the event of a catastrophic failure of your primary storage medium.
There is a wide range of data storage technologies and techniques, from traditional approaches like hard drives to cutting-edge ones like cloud storage. To find the most appropriate data storage solution for your purposes, let's have a look at what data storage is and the various forms it might take.
What is Data Storage?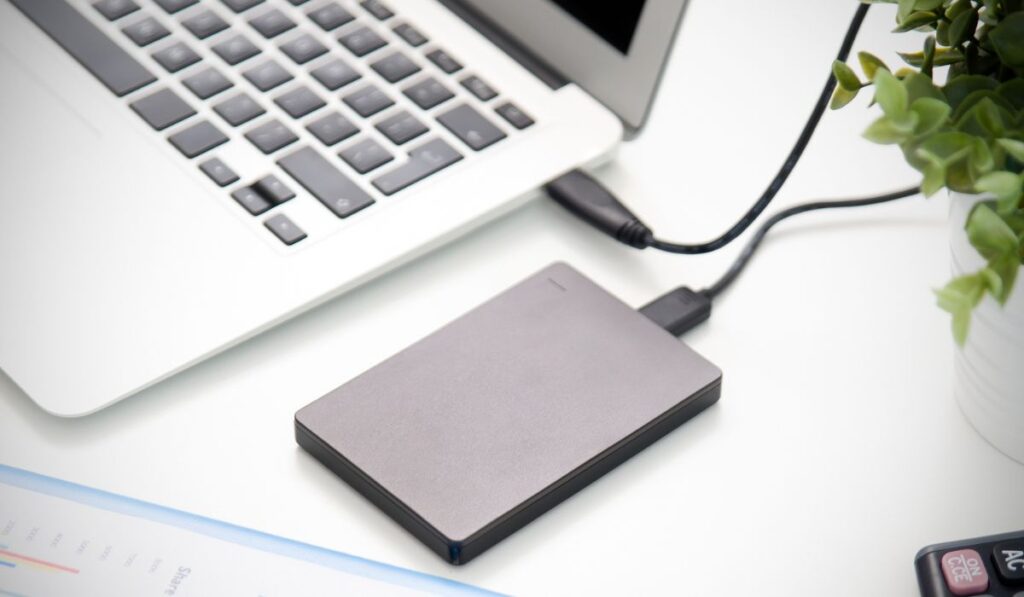 The term "data storage" is commonly used to refer to any medium (optical, mechanical, or magnetic) that is capable of recording and storing digital information for later use. It's a breeze to save copies of important papers for protection, and you can get your data back fast in the event of a malfunction or cyberattack.
Data can be stored in a variety of places, including the cloud and more traditional media like USB drives, hard drives, and disc drives. In the unfortunate event that your device fails, you will still have access to all of your files.
However, before settling on a data storage solution, it's important to weigh the pros and downsides, including the infrastructure's dependability, security, and overall cost.
How Does Data Storage Work?
There are two primary pillars of data storage: the type of data being saved and the medium used to record and keep it.
In a nutshell, today's computers can get at data storage in one of two ways: locally and across a network. They can use these devices to store and retrieve data after establishing a safe connection to them.
What Are Some Examples of Data Storage?
A storage device is required to keep data in any form. There are five main types of these devices: optical storage devices, cloud/online storage, paper storage, magnetic storage devices, and flash memory devices.
With the majority of these gadgets, you can store a tonne of information in a relatively tiny area, making it a breeze to pass along your findings to colleagues and friends. Some of them can be taken from one terminal to another or from one computer to another because of their portability.
Examples of some of the most prevalent types of data storage devices are provided below for your convenience.
Hard drive disk
Compact disc
USB flash drive
Blu-ray and DVDs
Secure Digital (SD) card
Cloud storage
Solid-State Drive (SSD)
What Are the Different Types of Data Storage?
There are two major categories of data storage systems: NAS (or network-connected storage) and DASD (or directly attached disc). The two types of devices are not mutually exclusive; various gadgets exist that fit both. Let's focus on the two most common forms for the time being:
Direct Attached Storage
All storage devices that require a physical connection to your computer are considered direct attached storage, or DAS. Due to its single-machine nature, this type of storage might make data sharing between machines a bit of a pain.
These are some of the most typical DASDs on the market today:
Hard drives
CD/DVD drives
Solid-State Drives (SSD)
Flash drives
DAS solutions are ideal for local backups and are usually much more budget-friendly than network-attached (NAS) solutions.
Network Attached Storage
With NAS, many computers can share a single hard drive via a network. Setting up a RAID array of discs enables you to do this, which in turn facilitates better teamwork and data centralization.
With a NAS solution, you can effortlessly share files with all of your connected devices while maintaining full control over who has access to what. Even though they cost more than DAS solutions, storage systems are becoming increasingly affordable as technology improves.
Data Storage Devices
Regardless of the device you choose, your data will be safe and secure, but understanding the distinctions between the various options will help you find the one that works best for your company.
Flash and SSD Storage
Information is recorded and stored in flash storage using flash memory. A solid-state flash drive also uses flash memory to store and transfer information.
Fewer SSDs are required since there is a reduced delay in a solid-state system, which eliminates the need for mechanical parts. Considering that flash is used in the majority of today's SSDs, the two terms are often used interchangeably to refer to the same thing.
Hybrid Storage
Although flash and SSD storage is more expensive, they offer better throughput than HDDs. Because of this, many businesses choose a hybrid solution, which combines HDDs' vast store capacity with the flash's faster speed.
The correct technology can be deployed to meet the varying storage needs of an organization with such a well-rounded storage architecture. Hybrid storage is an affordable step up from conventional hard drives that avoid the need to switch to flash entirely.
Cloud Storage
When compared to local storage networks or hard drives, cloud storage offers vast improvements in scalability and economy. All of your files and information can be safely stored in the cloud, where you can reach them via your private network or the internet.
The provider handles all aspects of server upkeep and management, including keeping your data and files safe and accessible at all times.
Hybrid Cloud Storage
Hybrid cloud storage integrates public and private cloud services. You can choose which cloud service to use for data storage.
Data that must adhere to stringent replication and preservation standards, for instance, is better suited to a private cloud. However, less sensitive information can be kept securely in the cloud.
What Makes Data Storage Effective?
Safeguarding the availability and performance of your data center and network requires you to save all critical files and documentation indefinitely. Here are some of the components that make a data storage solution useful, to help you pick the right one for your needs:
Speed
Having data that can be quickly downloaded and retrieved is crucial in today's competitive world. Using NAS devices is one strategy for accomplishing this goal.
Network-attached storage (NAS) devices are typically the most efficient means of data transmission and access because they function effectively as file servers.
Security
It's crucial to secure your data from prying eyes. A company's reputation and consumers' trust in the business suffer when adequate security measures are not implemented.
When data is compromised, businesses often have to pay millions in settlements. A lack of adequate security measures may also lead to violations of rules and laws by businesses. These include the Health Insurance Portability and Accountability Act (HIPAA), which largely affects organizations in the healthcare industry, and the Payment Card Industry Data Security Standard (PCI DSS), which applies to businesses that process debit or credit cards.
If these rules aren't followed, not only does it put sensitive information at risk, but it may also cost a lot of money. The Advanced Encryption Standard (AES) 256 is a good example of a strong encryption method, and for this reason, it is recommended that you use it on any data storage devices you use.
Physical precautions, such as encryption keys, physical barriers, and locks, are also preferable for your data security device.
Reliability
A data storage device that can withstand internal breakdowns is crucial. Choose an enterprise-grade storage device over a consumer-grade one because of the higher quality of its construction and components.
Having a RAID-configured data storage system is also recommended since it allows for instantaneous data recovery in the event of a failed hard disc.
Efficiency
Now a day's even the smallest of enterprises may amass vast volumes of information. Having a storage system that can store data compactly and efficiently is crucial to cut down on downtime.
The storage space can be optimized and redundant data reduced greatly with a visualization-based data storage solution.
How to Find the Best Storage Options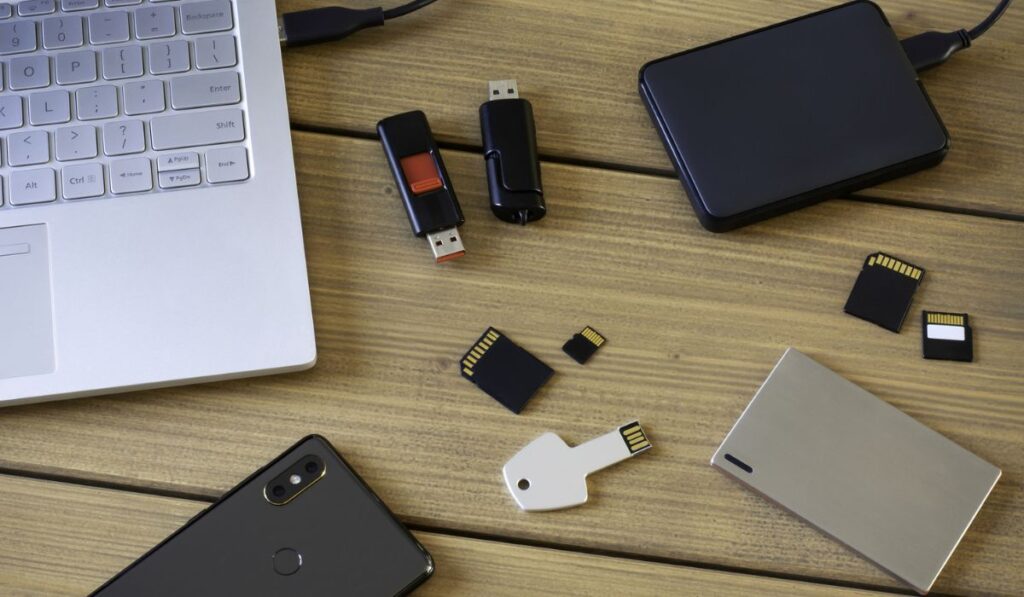 Remember that no "one size fits all" approach exists when it comes to data storage solutions for companies. Consider your company's unique storage requirements while deciding on a solution.
For instance, a huge international corporation that stores the private information of millions of people will have dramatically different storage requirements than a tiny, locally owned retail establishment with few clients.
Here are a few things to keep in mind while deciding on a suitable storage solution:
Size of Data Storage
There is a wide variety of data storage devices available, and the primary factor to consider when making a purchase is how much space you will need.
Storage capacities vary amongst devices. For instance, solid-state drives (SSDs) and hard disc drives (HDDs) may store up to 1 terabyte of data, while smaller devices like SD cards and USB thumb drives offer 1 GB to 32 GB of storage. Tablets and smartphones also have internal storage ranging from 32GB to 512GB.
Compatibility
It's crucial to make sure that your data storage option is appropriate for your gadget. If you keep your files on a Blu-Ray Disc or DVD, for example, you'll also need a player capable of reading those discs to access them.
In contrast to cloud storage, which is accessible from any device with an internet connection, SD cards can only be used in devices that support SD card implementation.
Portability
Data may be moved, copied, and carried with ease thanks to portable storage devices including USB drives, DVD-ROM drives, flash drives, and external hard drives.
The cloud is another great portable storage choice, with sizes ranging from 512 MB up to 20 TB.
Data Storage Costs
The price of data storage varies widely because of the wide variety of data storage devices now on the market. Ten 16GB USB flash drives, for instance, can be purchased for less than $35 (on Amazon).
On Amazon, a simple DVD bundle will run you for approximately $15, while a Blu-Ray disc bundle might cost anywhere from $20 to $30. On Amazon, a 500GB solid-state drive (SSD) can cost anywhere from $60 to $150, whereas a 500GB hard disc drive (HDD) costs only about $25 to $50.For more updates you can visit TheActiveNews.Com.