These phishing scams are an ongoing problem that the vast majority of individuals have to deal with regularly. Although most frauds have obvious tells, occasionally you may fall for a cleverly disguised phishing site. Once you've clicked on a phishing link, what should you do?
As long as you haven't entered any sensitive information into the phishing link, you should be okay. If, however, clicking the link causes your iPhone to get infected, you should remove it from the network, run an antivirus scan, and think about restoring it from a backup if you have one.
Let's take a look at what happens when you fall for a phishing link, how to fix things as quickly as possible, and how to keep your iPhone safe in the future.
What is Phishing?
Scammers will employ phishing to try to get access to your personal information, finances, or mobile device. In many cases of phishing, the scammers send out emails or messages that appear exactly like legitimate ones.
Scam emails sometimes include a link that, if clicked on, asks for sensitive information that the sender can then sell. Moreover, some phishing links download malware as soon as you open the link, potentially giving hackers access to your phone.
What it Looks Like
You may receive a phishing email purporting to be from your bank and instructing you to log in to your account by clicking on a link provided in the email. If you click here, you'll be redirected to a page that resembles the bank's login page but isn't quite the same. Once you provide your login information, the fraudsters will immediately try to steal money from your account.
The targets of phishing attacks are not confined to financial institutions. Phone companies and other subscription services are a common source of phishing attacks.
Hackers may have trouble gaining direct access to your iPhone if you have one, but they have a better chance of getting your information if you fall for a phishing scam.
Does the iPhone IOS System Prevent Hacking?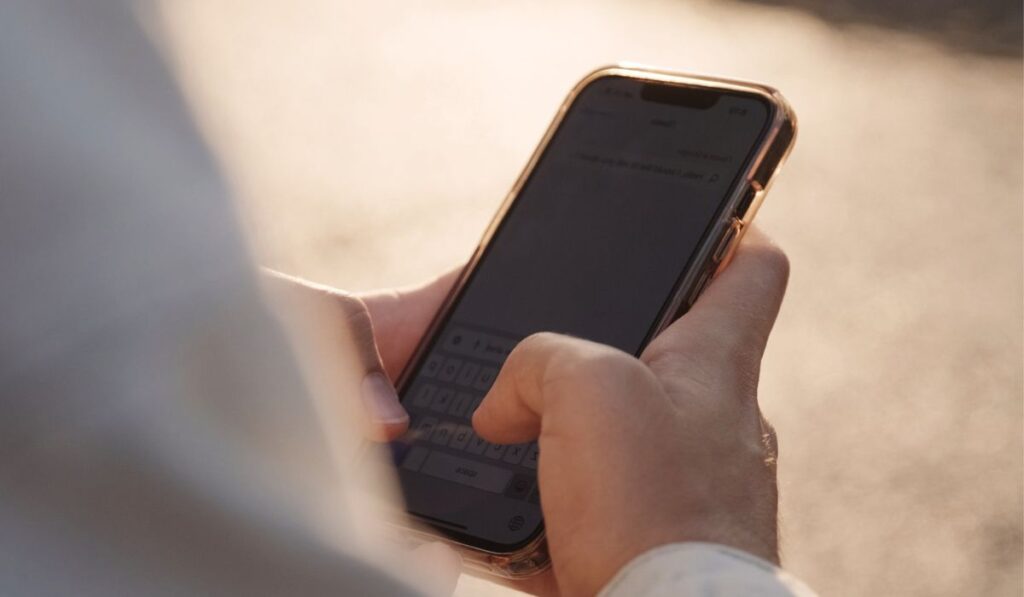 Although Apple's iOS is more secure than Google's Android in some respects, it's still susceptible to phishing attacks. A passcode on an iPhone is notoriously tough to crack using traditional hacking methods.
However, your iPhone could be susceptible to phishing attempts due to human error (such as clicking on a phishing link).
Phishing assaults are a real threat, and the iOS system is no different than any other mobile platform in this regard. The most common way an iPhone is compromised is when the owner clicks on a malicious link in an email or message.
Malware might be installed on some iPhones simply by opening an infected email in the Mail app.
Despite Apple's fixes for this and other vulnerabilities, your iPhone is still vulnerable to hacking. If you want to keep your brand-new iPhone safe from hackers, you still need to be careful about what links and emails you open.
What to Do if You Click a Phishing Link on Your iPhone
It can be difficult to tell whether an email is legitimate or not before opening it if it is a phishing attempt due to the increasing sophistication of these attacks. Thankfully, if you only open a phishing email or message on your iPhone, you shouldn't get hacked. On the other hand, your iPhone will be at risk the moment you interact with a phishing link.
Fortunately, not all is lost if you respond quickly, as only a small percentage of phishing links can install malware that can circumvent an iPhone's permission settings. Your first clue that the link is a phish is if it doesn't go to the correct website.
If you open a phishing link on your iPhone by accident, here's what to do:
Disconnect Your Phone From the Internet
The sophistication with which phishing emails and messages can be disguised makes it sometimes hard to tell if an email is legitimate or not before opening it. Even if you fall for a phishing email or message on your iPhone, you probably won't get compromised. The moment you visit a malicious website via a phishing link, though, your iPhone is at risk.
However, there is still hope, as only a small percentage of phishing links contain malware that may evade an iPhone's permission settings. The link is a phish if it doesn't go to the correct website.
When using an iPhone, here is what you should do if you happen to tap on a phishing link:
Create a Data Backup
Malicious phishing links are used to spread malware and steal sensitive information. Make a copy of your data before attempting to remove any infection from your phone. A recent iCloud or iTunes backup, for instance, can be used to recover a phone.
If you don't want to risk losing any of your data, sync your phone with a computer or hard drive. If you've accidentally downloaded malware onto your iPhone, you shouldn't create a Cloud backup or access any of your accounts.
Take Your Phone to a Professional
When malware is placed on your iPhone after you click on a phishing link, you may not even recognize it. Malware detection software, such as Malwarebytes, can be installed and used to perform scans.
But if you want to be sure your phone is virus-free, it's best to have a professional check it out. After checking for viruses, they may suggest resetting your phone. Once you've backed up your data, you can load it back in.
Report the Incident
If your iPhone has been hacked, you may become a victim of identity theft or financial fraud. It's unlikely that clicking a phishing link would result in hackers gaining access to your financial information, but you should still report it just in case. Report phishing attempts to any of the three major credit reporting agencies.
Your account will then be added to a fraud alert list, and any suspicious activity will be actively monitored. While this isn't strictly required, it's always better to err on the side of caution.
Change All Your Passwords
Please change your passwords immediately if you have any reason to believe that they may have been compromised by hackers using a phishing link. Changing your email password is the first step because most websites now need it.
Alter your other financial app passwords after changing your email password. Finally, if you're worried about a hacker using your social media account to spread discord or access your private messages, you should change your passwords.
Tips to Prevent Getting Hacked on Your Phone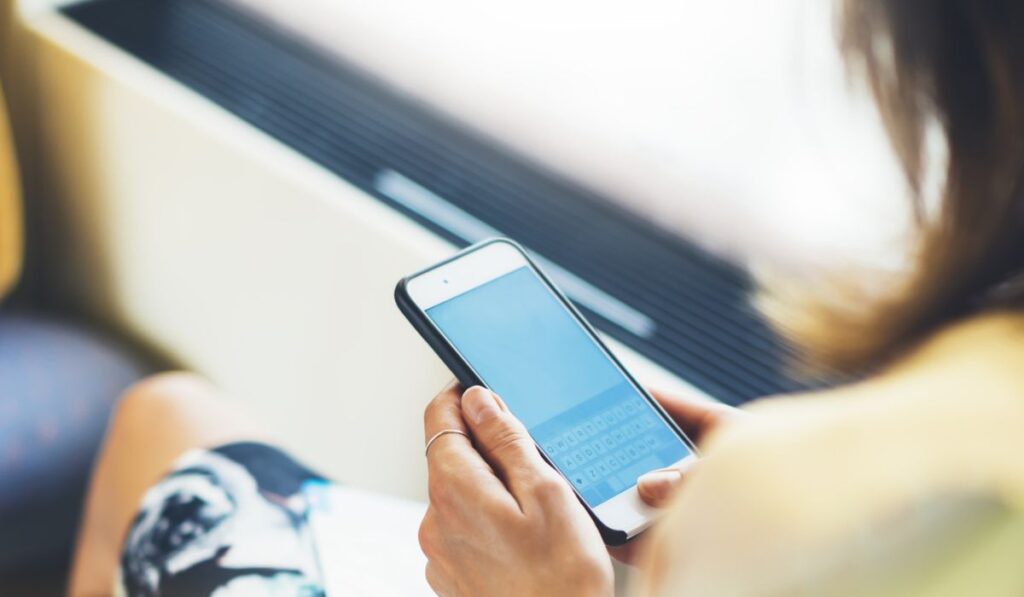 Even if you've avoided complete data loss and escaped a phishing assault, you should still take precautions to keep your iPhone secure in the future.
In most cases, being careful and avoiding questionable emails and links can assist, but taking preventative actions like periodically updating your iPhone can also help.
Listed below are some measures you can take to secure your iPhone from hackers:
Recognize Suspicious Links
Hackers will go to great lengths to look like a respectable business, but they can't always get the details right. Don't open attachments or click on links in emails that don't come from the company's official address. The same holds for acknowledging legitimate contact information and messages.
If you want to stay completely protected from phishing assaults, you should never click on a link in an email, no matter how convincing it seems to be that it will take you to your account login page. Just copy and paste the URL into your browser, and then proceed to log in as usual.
Remember that reputable businesses would never contact you via email or phone and ask for sensitive information. You can verify whether or not you were contacted by the company if you receive such a message by calling them.
Don't Jailbreak Your Phone
To use an iPhone, you must use Apple's own App Store. The security of your iPhone is compromised when you jailbreak it, making it more susceptible to phishing attacks.
The most recent versions of Apple's iOS make jailbreaking the most recent iPhones extremely challenging, necessitating the use of questionable third-party software.
Don't Install Shady Apps
Never install apps from unofficial sources, even if you have a jailbroken iPhone. The rigorous screening process that each app must pass before being made available in the App Store ensures user security. But downloading apps from unofficial sources greatly increases the likelihood that your phone may be compromised.
Update Your iPhone
iPhones aren't completely hack-proof, but they're far safer than competing smartphones thanks to regular security patches from Apple. When Apple discovers a vulnerability in iOS, they immediately issue a fix via an update.
For maximum protection, update to the most recent version of iOS regularly. You can check TheActiveNews.Com for the latest information.