The iPad's renown and reliability make it a desirable purchase, but the device's high price prevents many consumers from making the plunge. The iPad usually costs more than competing tablets that offer the same functionality. You may get a nearly new iPad at a significant discount by purchasing a refurbished model.
An iPad that has been refurbished has had its functioning checked and is otherwise sold in "like new" condition. To get your hands on a reconditioned iPad, your best bets are Apple, Amazon, and Best Buy. Before buying an iPad, make sure you know how long the warranty is for, how trustworthy the seller is, and what kind of condition the iPad is in.
Before you run out to the store, though, you might want to know if a refurbished iPad is a good idea. And why should I consider purchasing a "refurbished" iPad rather than a used one? In this article, we will examine these concerns and provide you with all the information you need to confidently purchase a refurbished iPad.
What Does "Refurbished" Actually Mean?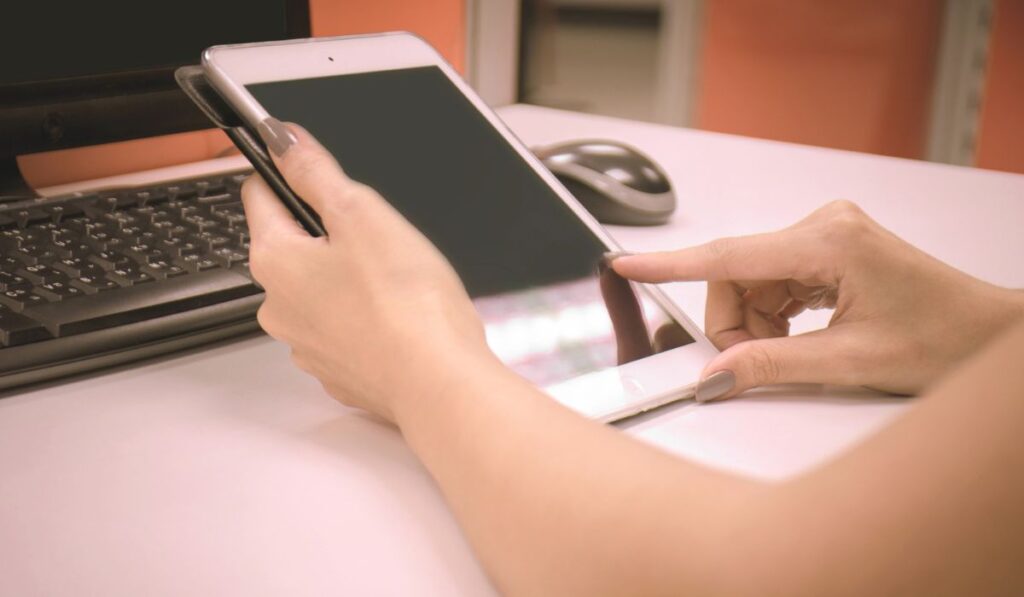 An iPad that has been refurbished has undergone a thorough quality assurance check by the original manufacturer or an authorized reseller. Tech products that have been refurbished are often guaranteed by the seller and are in like-new condition after being serviced, checked, and repackaged.
Items that have been refurbished may be used but in excellent condition, or they may be brand new but have been returned to the manufacturer due to a minor flaw. Refurbished iPads may be devices that Apple has serviced as part of an existing warranty. Although they are theoretically unused, these items cannot be sold as such and must instead be repaired.
Most refurbished items are used, and you'll have to hunt close to discover "fresh" reconditioned stuff. However, to be labeled as "refurbished," a device must first pass certain functionality tests and, in most circumstances, come with a warranty.
Refurbished vs Second-Hand
There is some inconsistency in the terminology used to describe used goods for sale online. Though both may be considered "pre-owned," there is a significant difference between reconditioned and second-hand goods.
Used goods have been previously owned and are being sold without any sort of quality assurance assessment. Even while most sellers of used goods will insist that their wares are flawless, you shouldn't put too much stock in that assertion.
In addition, as most used items are sold by private parties or unofficial merchants, there is no guarantee that they will work properly.
There is no way to tell how long an item will endure if you buy it used, even from a respected retailer like Amazon. Do not buy a used iPad from an unknown seller unless you know them personally.
Conversely, refurbished items are guaranteed and examined extensively before being repackaged. Reputable retailers like Amazon, Best Buy, and Apple often sell refurbished products with warranties of up to a year.
If you're looking to save money on a pricey piece of technology like an iPad, a refurbished model is the way to go, even if it costs a little more than a used one.
Best Places to Buy a Refurbished iPad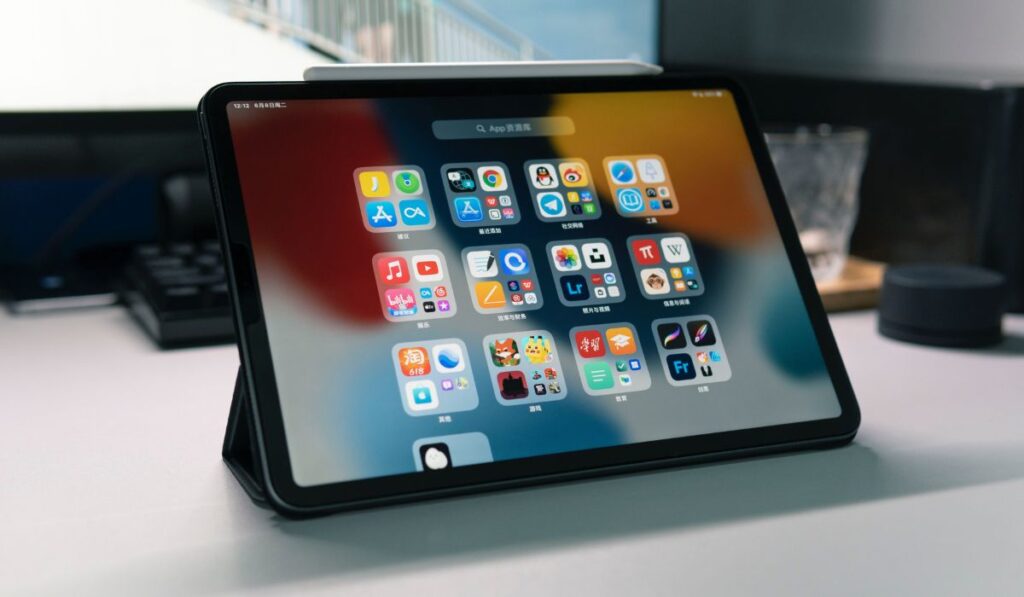 As we've already established, Best Buy, the Apple Store, and Amazon are your best bets when shopping for a refurbished iPad. Third-party marketplaces like eBay and Gazelle are also viable options. Let's have a look at the services these shops provide and the quality of the restored items they sell:
Apple
The closest you can come to buying a brand new iPad is by purchasing a refurbished model from the Apple Store. All of the refurbished iPads for sale on Apple's website have been put through extensive testing and repairs, so you can buy with confidence. The vast majority of "Apple certified" reconditioned products come from customers who have returned the item under warranty.
As with all Apple refurbished items, the iPad you buy will have a brand new screen, body, and battery, making it almost as good as buying a brand new iPad. All of Apple's refurbished goods come with a standard 1-year guarantee and the option to purchase AppleCare for an additional year of coverage.
Even if they cost more than brand new Apple goods, refurbished models nevertheless provide significant savings.
Best Buy
Best Buy is another fantastic place to get a reconditioned iPad. Similarly to Apple, they back their refurbished iPads for a full year and give you 15 days to decide if you want to keep them or not.
Products sold at Best Buy also undergo extensive testing before being placed in one of three quality tiers (A, B, or C). iPads that haven't been through any major repairs fall into the "A" category. In Best Buy's "A" reconditioned goods category, you can frequently discover the newest iPad models.
Refurbished iPads can be found at reasonable costs at Best Buy, providing great value.
Amazon
Under the Amazon Renewed tab, you may find a variety of reconditioned iPads. If you buy a refurbished iPad from Amazon, it will be examined by Amazon or a third party and come with a 6-month guarantee. Amazon also provides expedited shipping options for its refurbished tech devices, and the company has a bigger selection of refurbished iPads than any other retailer.
If you're seeking a particular iPad model at a discount, Amazon Renewed may be the way to go.
eBay
eBay is also great if you want to buy reconditioned items at reduced pricing. You may find new and used electronics, as well as refurbished models, on this site, making it one of the most popular online markets for tech equipment. eBay still offers buyer protection and warranties, but you should use caution when purchasing items from unknown sellers.
Gazelle
Gazelle is a marketplace designed specifically for used electronic devices. It's a terrific site to get savings on both new and refurbished iPads, as well as another tech. Gazelle offers a 30-day money-back guarantee and 30-point inspections on all refurbished products, which is longer than Best Buy's warranty.
Where Not to Buy Refurbished Products
Since you can't be sure that the iPad was repaired with authentic parts if you buy it from a third-party seller, you should avoid doing so. When purchasing from an outside vendor, you also forfeit any guarantee of quality.
One must exercise caution while purchasing reconditioned iPads from online markets like Amazon or eBay. To receive the warranty coverage for your refurbished iPad, you must purchase it through Amazon Renewed.
Indeed, third-party dealers sometimes offer slightly lower prices, but you're effectively buying a used item without any sort of guarantee.
Buying from an unknown seller on a marketplace like Amazon is risky, but it's acceptable if you already know the firm or are purchasing inexpensive stuff.
Can a Refurbished iPad Still Receive Updates?
If you have a guarantee, buying a reconditioned product of sufficient quality is virtually the same as buying a brand-new one. As long as the product isn't too old, upgrades can be applied to refurbished versions as well. Smartphones and tablets that have been refurbished typically have their data erased and their factory settings restored before being put back on the market.
However, you should check the iPad's model before purchasing a refurbished one. A reconditioned iPad from the first generation, for instance, would still be incompatible with iOS 9.
If you buy an iPad from an authorized retailer, it should be able to receive software upgrades even if it's a few years old.
How Is the Longevity of Refurbished iPads?
Although the lifespan of a refurbished iPad cannot be determined with any certainty, it is usually just as reliable as a brand new iPad if it comes with a warranty.
How long an iPad that has been refurbished and repaired will last is contingent on the vendor, the length of the warranty, and the quality of the repair. You shouldn't have to worry about the durability of a refurbished iPad purchased from a reliable source.
The most significant factors in determining the reliability of a refurbished iPad are the store from which you buy it and the duration of the guarantee it comes with. A certified refurbished iPad purchased from the official Apple online store will provide the best experience.
All of Apple's refurbished devices are guaranteed to be as close to brand new as possible and contain only original parts. You also have the option to purchase additional protection with AppleCare and a warranty that lasts for a full year.
Apple and Best Buy both classify their refurbished iPads by condition. A-Grade iPads tend to last the longest, followed by "B" grade items, and so on.
There is no assurance of the iPad's continued functionality when purchased from a private party that has reconditioned it. A "refurbished" iPad might break in a week or last for more than five years.
Important Questions to Ask Before Buying a Refurbished iPad
Here are some important questions to ask before buying a refurbished iPad:
Is the iPad Certified?
This is the single most crucial consideration when shopping for a reconditioned iPad. Apple-Certified iPads are available for purchase via Apple and Best Buy. If there is a severe problem with the iPad, you can return it and get your money back.
How Long is the iPad's Warranty?
If you buy a refurbished iPad with a warranty, you can reduce the risk associated with the purchase. A warranty of at least a year is the norm; however, the longer the warranty, the better.
What Condition Is the iPad In?
The iPad's condition will be factored into the rating at most credible sites. Used goods that have been reconditioned will typically show just slight evidence of use and may even have been fixed. You may learn a lot about the iPad's condition from its rating or description.
Checking Your Refurbished iPad
An iPad, whether new or refurbished, should be inspected carefully upon arrival, just as one would a brand-new one. Some retailers offer a 3-day money-back guarantee, while others give you at least 10-15 days to evaluate the iPad.
It's advisable to check the item as soon as you have it to make sure there won't be any problems that will require repairs down the road. It's imperative that you promptly verify the following:
Storage 
Choose Storage from the Settings menu. Before purchasing a reconditioned iPad, double-check to see whether the storage matches what was advertised. It's easy to miss the fact that different iPad models have varying amounts of internal storage.
Physical Condition 
Examine the casing and/or screen for any blemishes. Examine the condition of the buttons and other mechanical parts to ensure they are fully functional.
Battery Checks
Time how long it takes for the battery to charge to 100%. Take a look at the advertised price and compare it to this. The next time you want to know how long your iPad's battery will last, just use it until it dies. Most of the time, a refurbished iPad from Apple will have a whole new battery installed.
Network and WiFi
This is yet another widespread problem that frequently goes unnoticed. You may not be able to use an iPad on a different network if it is registered to a different cellular provider. Yet, if you buy a reconditioned iPad from Amazon, or Best Buy Check out TheActiveNews.Com for more fascinating articles.