The excitement surrounding 5G is warranted. You can download music, games, and movies at lightning speed, for example, which is a huge improvement over 4G. Similarly, if you use a 5G hotspot, your device will have a lightning-fast connection. But which iPhone models have 5G capability?
The iPhone 12, iPhone 13, iPhone mini, Pro, and Pro Max are all 5G-enabled. Each subsequent model also includes 5G connectivity. The 2020 iPhone SE won't support 5G networks, but the third-generation SE will, and it will also support millimeter wave bands that the 2020 SE won't.
Many mobile service packages now include 5G connectivity. If I upgrade my iPhone plan, will I immediately be able to use it? Learn which iPhone models are 5G-ready and how to check your device's compatibility. Also, we'll discuss the many 5G solutions now on the market.
What Is 5G?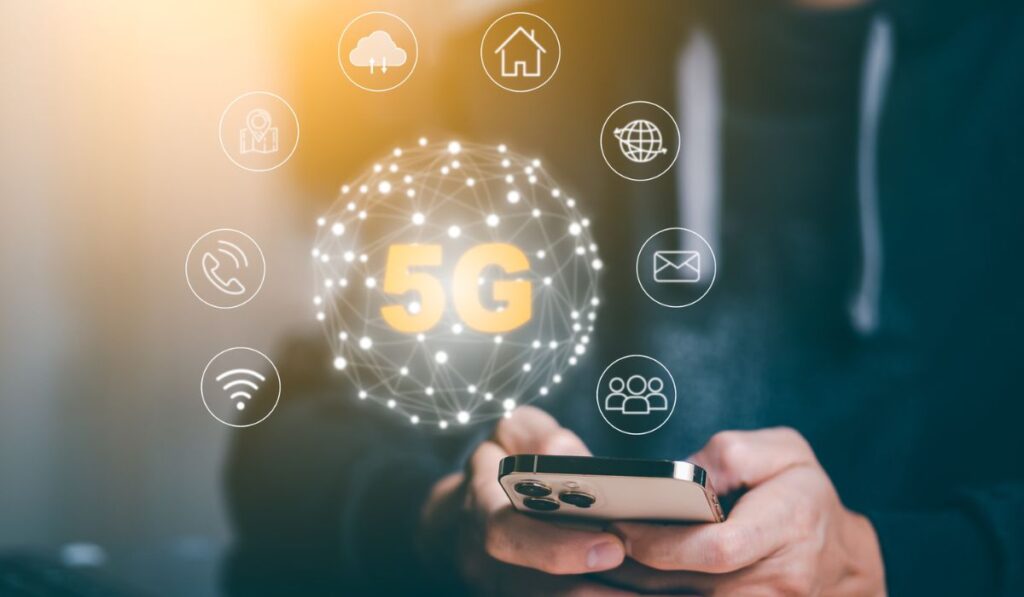 The term "5G" is shorthand for fifth-generation wireless technologies that allow mobile devices to access cellular networks at rates greater than those attainable with the previous generation, 4G LTE. Aside from being faster and more responsive than their predecessors, 4G, and 3G, 5G also has a higher capacity.
With a 5G-compatible iPhone model, you can take advantage of faster download speeds, provided that the towers in your area also support 5G. However, there are certain caveats to remember, such as the distance between your iPhone and the 5G tower and the presence of obstacles like hills, buildings, and metal roofs.
How Do You Know if Your iPhone Is 5G Compatible?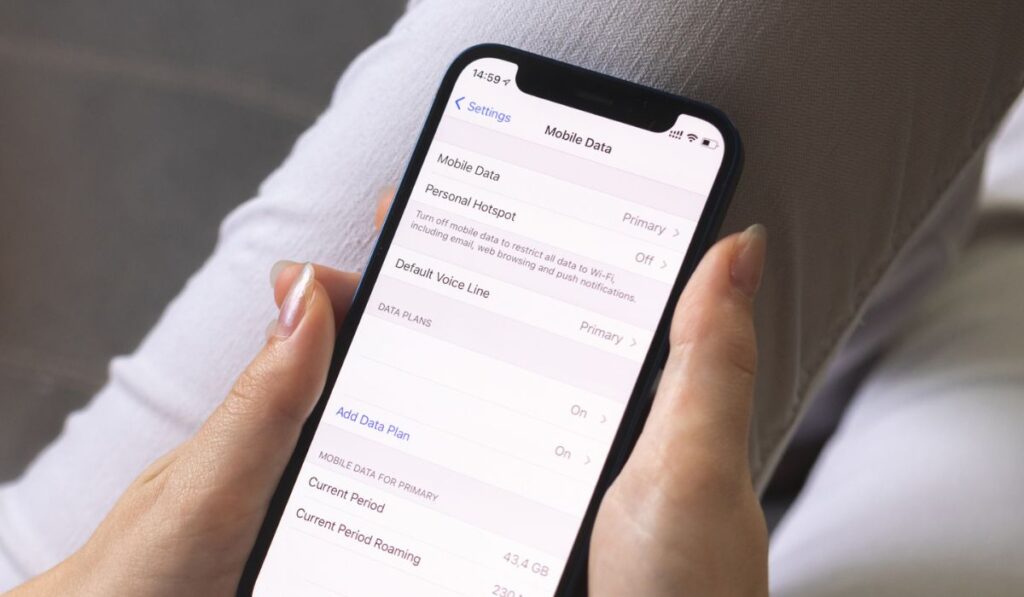 Whether or not your iPhone is 5G-ready may be quickly and easily checked in the system settings. A simple trip to the Settings menu, a tap on "Cellular," and a selection of "Cellular Data Options" will do the trick.
If your device is 5G-capable, you will see the opportunity to do so now by tapping on the Voice & Data menu item. If your device isn't 5G-compatible, you'll only be able to choose between 3G and LTE.
Likely, 5G is not an available choice even though your model is compatible with it because your current data plan does not support it. If so, you can check to see if your model is 5G-compatible by looking at the list we've provided below. If that's the case, all you need is a 5G data plan.
All 5G-Supported iPhone Models
All subsequent iPhone models are compatible with the 5G networks of select service providers and have been built with 5G capability beginning with iPhone 11. All of the iPhone 13 versions, the iPhone SE 3rd generation, and the iPhone 12 (12, 12 mini, 12 Pro, and 12 Pro Max) (13, 13 mini, 13 Pro, and 13 Pro Max).
To date, mmWave 5G technology has provided the fastest wireless speeds; however, only the US models of the iPhone 13 and iPhone 12 (both on Amazon) enable this technology. Meanwhile, mmWave 5G isn't supported by the third-generation SE.
Even so, this isn't too much of a problem because mmWave 5G speed isn't practical in most situations; it only works when you're near a 5G cell tower and there aren't many obstacles in the way.
Other than the aforementioned iPhones, no other iPhones have ever been able to handle 5G, and none ever will. This implies that if you want to use 5G and you have an iPhone SE 2020, an iPhone 11, an iPhone 11 Pro, or an iPhone 11 Pro Max, you will need to upgrade to a newer model. Aside from the iPhone 14, it appears that all future iPhones will include 5G connectivity.
iPhone 5G Options
Your iPhone's 5G default settings prioritize data usage (by your data plan) and battery life. However, you may modify these settings to determine when your iPhone will support 5G and how much data will be allowed for specific apps.
In the settings menu, select 'Cellular Data Options' to access these controls. To switch between SIM cards, go to your device's settings and then to the 'Cellular' menu item. Here you can modify the preferences associated with a specific number.
Options for Voice & Data
The iPhone gives you a few options for how you want to use 5G, including LTE, 5G On, and 5G Auto. Despite the availability of faster 5G networks, your iPhone will continue to use the slower LTE connection if you select LTE. With 5G On, however, your iPhone will always use 5G when it is available; nonetheless, this may lead to shorter battery life.
Finally, 5G Auto makes smart data mode possible. If there isn't much of a difference between the LTE and 5G experiences, the phone will default to LTE to conserve power.
Different Data Modes
You can choose between Low data mode, Standard mode, and the "Allow more data on 5G" option when it comes to your data plan. By halting background processes and automated updates, low data mode minimizes cellular data and WiFi consumption.
Standard mode, meanwhile, allows for cellular background tasks and automatic updates and utilizes the default FaceTime and video quality settings.
Last but not least, "Allow greater data on 5G" enables bandwidth-intensive system and app capabilities like HD streaming on Apple Music and Apple TV, high-quality FaceTime, automatic iCloud backups and updates, and more.
As a result of these factors, more data is required. Furthermore, this is the default for unlimited data plans with some providers.
When this option is enabled, your iPhone will bypass WiFi in favor of 5G if the latter becomes too slow or unsafe to use. Additionally, it will open the door for third-party apps to make greater use of data to improve your experience.
Roaming
Roaming is supported by several network operators throughout the world. If yours does not, you can still obtain cellular data using LTE or 4G networks, or you can get an eSIM or a local SIM that supports 5G if it is available in your area. Please visit TheActiveNews.Com for further updates.