You may have heard that the advent of 5G technology will drastically increase our access to the internet. However, can we trust 5G's claimed efficiency? When it comes to the iPhone, which models are 5G ready?
The iPhone SE 3rd Generation, along with all iPhones in the 12 and 13 series (and beyond), are 5G-ready. The substantially faster data transmission speeds promised by 5G are great, but you can only take use of them if you are in a location with extensive 5G coverage.
Now that you have a rough sense of which iPhones are 5G-ready, let's dive more into the technology itself, the iPhones that are compatible with it, and whether or not you should consider upgrading to one.
What Is 5G?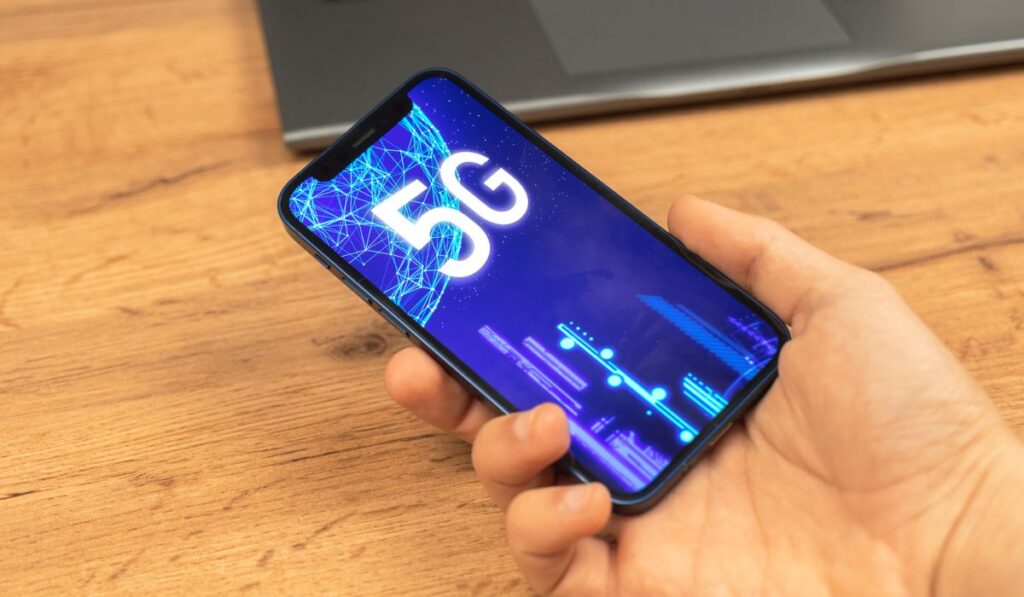 When compared to its forerunners, 4G and 3G, 5G, or the "fifth generation internet," offers superior data transfer speeds. For years, experts have touted 5G's potential; the cutting-edge technology incorporated into the 5G protocol allows for much higher data transfer rates than those achieved by previous networks.
Even though high-band 5G can increase data transfer rates by a factor of a thousand compared to 4G bands, most 5G networks are only somewhat quicker than 4G. This is because the majority of 5G networks operate on the lower band version, which provides service to a wider region but slower data transfer rates. As a result, upgrading your 4G iPhone to 5G will not provide you with a noticeable improvement.
Even the slowest 5G band can greatly speed up your downloads and uploads.
However, not all carriers support 5G, and there are only a small number of 5G-capable cell towers in the United States at present. Nevertheless, more and more businesses are providing 5G services in response to the rising demand for higher data transfer rates.
The extent to which you benefit from 5G will rely on factors such as the quality of the network provided by your service provider, the distance between you and the phone tower, and the phone's own 5G capabilities.
Although it is highly doubtful that you will have access to the highest 5G band anytime soon, even the lowest 5G band can significantly improve your experience with data transfer.
How Do I Know if I Have 5G on My iPhone?
Only the newest iPhones, beginning with the iPhone 12, are compatible with 5G on Amazon. If you want to know if your iPhone can connect to a 5G network, look for the 5G status sign. Even if your iPhone is 5G-ready, you won't be able to use it without a carrier that provides access to a 5G network.
The presence of the 5G, 5G+, 5Guw, or 5Guc icons in your iPhone's status bar indicates that your device supports 5G networks. If your phone supports 5G and your carrier offers the low-band version, you'll get a simple 5G icon. Other 5G icons indicate that your service provider provides a higher-speed 5G connection.
However, to make use of the 5G capabilities of your iPhone, you will also need a 5G plan, a network that supports 5G, and a location with access to 5G signals.
5G-Compatible iPhones List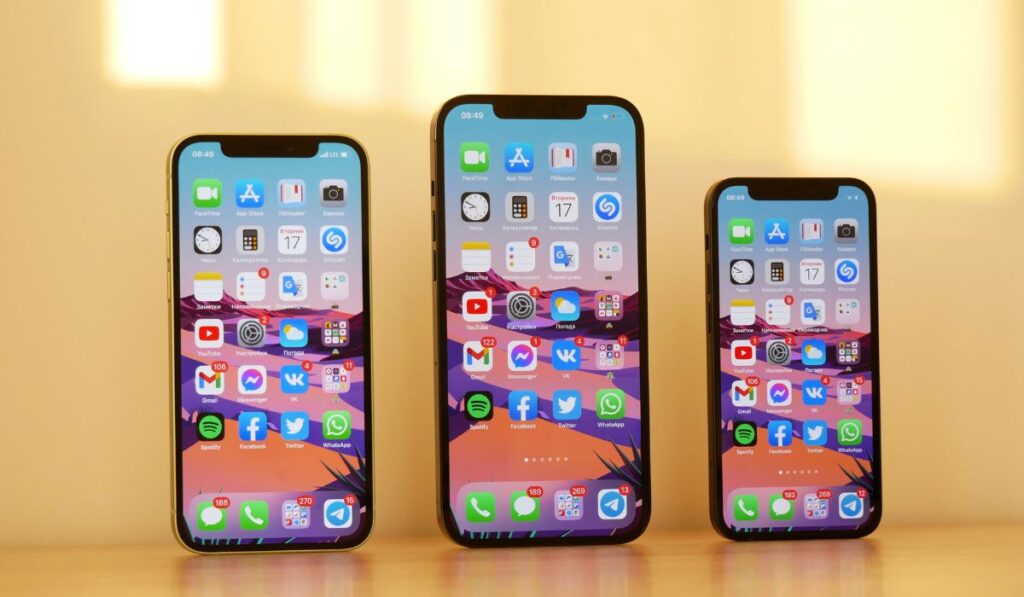 Only the iPhone 6s and 6s Plus, the iPhone SE, and a few iPad models currently support 5G. When you add together all the iPhones from the 12 and 13 series, you get about 9 iPhones that are ready for 5G. However, not all iPhones are equally 5G-ready; only select models support all three 5G bands.
The full specs for all iPhones that support 5G data speeds are as follows:
iPhone 12
Features:
Interoperable with both millimeter-wave and low-band 5G networks.
Affordable and comparable to the iPhone 13, but with fewer bells and whistles
A 6.1-inch screen, dual 12-megapixel cameras, and a single 12-megapixel shooter up front.
Priced at roughly $600 and sold on Amazon.
iPhone 12 Pro
Features:
Hooks up to both the low and middle 5G bands
Top-notch water-resistance rating
HDR display with haptic touch and storage capacities of up to 512 GB
Sells for close to $800 on Amazon.com.
iPhone 12 Pro Max
Features:
Totally 5G capable
A 6.7-inch XDR screen
Features Telephoto, Wide, and Ultra Wide Cameras; Sells for $950 or Less on Amazon.
iPhone 12 Mini
Features:
It works on all three of the 5G frequency ranges
It has a 5.4-inch screen, like the rest of the iPhone 12 series, but it's smaller and lighter than the others, and it has dual cameras.
includes the more powerful A14 Bionic processor
This item is selling for about $530 on Amazon.
iPhone 13
Features:
Compatible with the higher-speed 5G C-band
Comes with three 12MP cameras and a 6.1-inch screen
Water, dust, and splashproof
Easily purchased on Amazon for less than $700.00.
iPhone 13 Pro
Features:
Allows for the use of over 200 different carriers' 5G networks.
Maximum storage capacity up to 1TB
A 6.1-inch IPS screen with variable refresh rates
Resistance to Water Pressure at an IP68 Level
Priced at about $900 and sold on Amazon.
iPhone 13 Pro Max
Features:
All 5G bands, including the newer 5G NR band, are supported.
Display size increased to 6.7 inches with super retina XDR
Storage space up to 1TB
Two electronic SIM card slots
Priced at about USD 1,200 on Amazon.com.
iPhone 13 Mini
Features:
Assists all available 5G bands from service providers
IP68 water resistance and an A15 Bionic microprocessor on a smaller 5.4-inch screen
Costs less than competing iPhone 13 versions while retaining the same specs
Priced at less than $600 and offered by Amazon.
3rd-Generation iPhone SE
Features:
accommodates a wider spectrum of 5G frequencies
Equipped with the same A15 Bionic chip as the iPhone 13 series
The phone's 4.7-inch screen makes it ideal for use as a pocket device.
Available on Amazon for roughly $380, including a 12MP back camera and a 7MP front-facing camera.
The iPhone 12, iPhone 12, and iPhone 3rd Generation SE all support 5G, while the iPhone 13, and the iPhone 13 Plus, support more 5G bands than the iPhone 12. Even though your iPhone is 5G-capable, you won't be able to use the service without a 5G plan from your wireless provider.
How to Use 5G Options on Your iPhone
You don't have to use 5G on your iPhone if you're not seeing any discernible benefits above 4G on your current carrier. Depending on your needs in terms of data storage, network speed, and battery life, you can pick and choose which 5G option to employ.
The iPhone's 5G settings may be accessed in the 'Cellular Data Options' menu, which can be accessed by going to the Settings app. Options for data use, data mode selection, and data roaming are all accessible from this screen.
Voice and Data Options
If you have an iPhone that can connect to 5G, you'll be able to choose from the following data plans:
This is the default 5G setting, and it allows your phone to automatically switch between data connections based on the quality of the available network and the battery's life. The phone will automatically select 4G instead of 5G if it finds that the two networks offer speeds that are roughly the same.
If you opt for LTE instead of 5G, the iPhone will only use 4G speeds. Use this if your current service provider doesn't have a 5G plan, or if you're just trying to save battery life.
If you turn on 5G, your phone will continue to do so even if slower connections are available. Choose this if you know for a fact that your 5G plan routinely delivers faster network speeds than any 4G plan.
To achieve a happy medium between data transmission speed and system optimization, the Auto setting is recommended.
Managing Data Usage
The ability to control data usage and tailor your iPhone's data consumption is a major perk of 5G on the iPhone. In the iPhone's cellular settings, choose "Data Mode" under "Cellular Data Options."
The following submenu items appear below this:
Allow More Data on 5G
This is a great option for those who value speedy connectivity above everything else. If you enable this setting, your iPhone will prioritize 5G data for all internet-dependent apps and functions. When enabled, you may take advantage of your phone's full 5G speed for tasks like app updates, huge file downloads, and streaming.
This feature will improve your experience in third-party apps, but it will also increase your cellular data usage. Furthermore, if you are using a fast WiFi connection, you can disable it under the WiFi settings.
Standard
This is the default iPhone setting, and it will only enable the cellular network when necessary. The only time 5G will be used is during automatic updates; otherwise, regular data settings will be utilized.
Transient Data Transfer
If your mobile plan includes data roaming, you can make use of it while abroad to get the same high-speed 5G connections available at home. But if you need speedy data transfer while on the road, you should check with your network provider to see if there are any additional fees associated with using this capability.
What About 5GE on iPhone?
A "5GE" icon may appear on your iPhone even though it is not 5G-compatible if you use AT&T as your carrier. Despite what the name suggests, 5GE is not a sort of 5G band but rather an improved variant of 4G.
Furthermore, the appearance of the 5GE indicator following an iOS upgrade does not necessarily indicate the addition of any new functionality. This speedier 4G version is available to iPhone users who have been using 4G LTE on the network previously.
However, even this 4G speed is slower than the low-band 5G offered by most carriers. As a result, you shouldn't get too thrilled if you see a 5GE symbol instead of a 4Gone. Even while your 4G connection is quicker than before, it's still not 5G.
Should You Get a 5G-Compatible iPhone?
Whether you should purchase a 5G-enabled iPhone depends on several factors, including whether or not your local carriers provide 5G network plans, where you reside, and how much you rely on 5G. Fast internet isn't necessary for everyone, but it certainly doesn't hurt!
When compared to 4G, 5G's data transmission speeds, network latency, and congestion issues are all vast improvements. Games will run smoother, video chats will be less choppy, and downloads will be lightning quick. In addition, it has the potential to completely alter your everyday online experience at home and in the office.
In contrast, as 5G is still in its infancy, the "perceived" benefits aren't what most carriers advertise. Users have complained that there is little to no improvement in data transmission speeds with 5G and that most carriers will only offer it with unlimited data contracts. Many of the iPhones that are 5G ready are also quite pricey (although the 3rd-Generation iPhone SE is a more affordable option).
Everything boils down to whether or not a 5G network is available in your location.
Where Is 5G Network Coverage Best?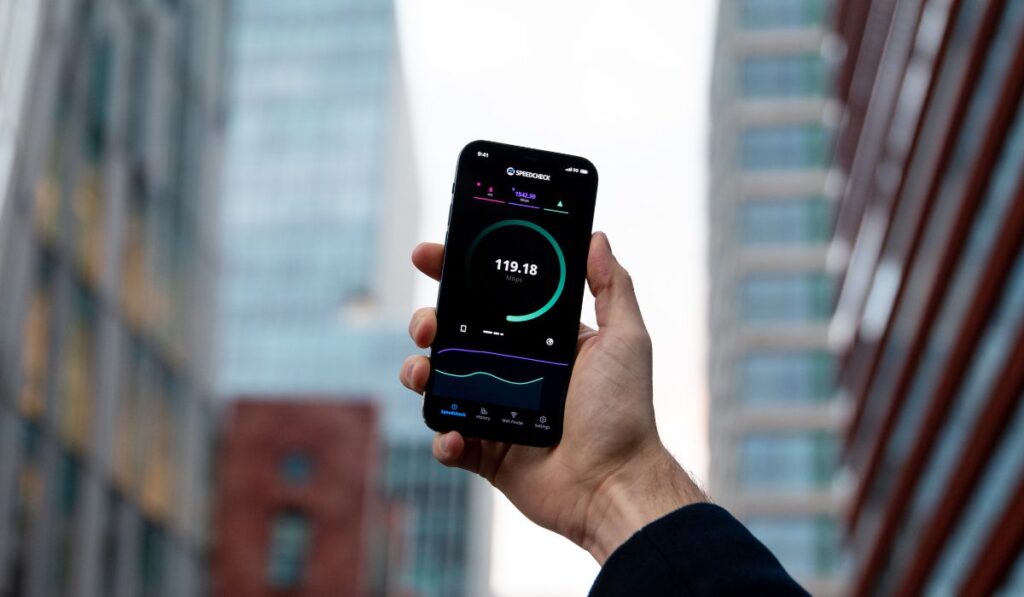 Whether or not you have access to 5G services is conditional on your location and the network provider you use. T-Mobile, Verizon, AT&T, and Visible all have solid 5G plans, but T-Mobile is by far the most popular.
T-coverage Mobile is the best in the business, at 37%. As the need for 5G grows, however, other network service providers are expanding their 5G coverage. Don't count on 5G speeds if you reside in a remote location; coverage is strongest in major cities. You can check TheActiveNews.Com for the latest information.