MagSafe is a major advancement for the future of wireless charging technology, and it's because of Apple that the newest iPhones can take advantage of it. MagSafe can help you get the most out of your iPhone's accessories, in addition to allowing for faster charging. Which iPhones are MagSafe compatible, then?
The iPhone 12, iPhone 13, and all subsequent iPhones include MagSafe charging technology. Incompatible with iPhone 11 and older versions, MagSafe charging and accessories are not supported. MagSafe isn't available on any competitor's phones (such as Android phones).
There was a lot of consternation when Apple introduced MagSafe technology into some iPhones since many users were unsure of how it was different from traditional wireless chargers. So, without further ado, let's investigate what MagSafe is and which phones are compatible with it.
What Is MagSafe?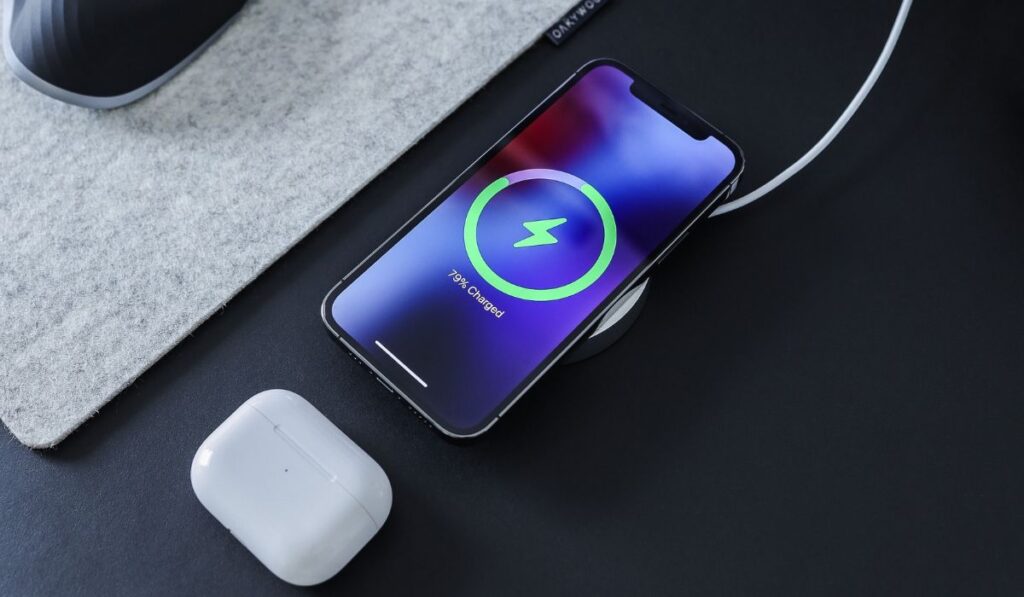 In 2006, Apple announced a magnet attachment device called MagSafe for use with MacBook Pro laptops. MagSafe wasn't truly a wireless technology until later. Instead, it is made to quickly and easily detach and snap a charger into position, making it possible to charge your MacBook (from Amazon) without having to fumble around in the dark.
Because the MagSafe connection would release the power cord from the laptop if someone accidentally tripped over it, the laptop would be protected from damage rather than the person.
However, Apple's iPhones include a kind of MagSafe, and the technology has just recently advanced, making its debut with the iPhone 12 and iPhone 12 Pro in 2020. It charges quickly and is completely wireless.
MagSafe also paves the way for an iPhone that can function without a Lightning connector. That means the chassis is more spacious, so you can fit a bigger battery and other components inside without worrying about them becoming wet.
Not only does MagSafe provide rapid wireless charging, but it also does so in a very user-friendly fashion. Finding the "ideal" position where the charger and the device can complete the circuit is a major challenge for wireless charging systems.
If you've ever left your phone on a wireless charging pad and come back later to find that it hasn't charged, you'll get the point.
By magnetically holding the iPhone and charger in place and allowing the charger to clip into the rear of the device, MagSafe eliminates this problem.
The first officially recognized MagSafe charger is now available on Amazon, and it will charge both your iPhone and your AirPods (on Amazon). The company is also working on releasing a portable MagSafe Duo that will let users charge their iPhone and Apple Watch at the same time.
Which iPhones Can Use MagSafe?
The iPhone 12, iPhone 12 Mini, iPhone 12 Pro, and iPhone 12 Pro Max are the only iPhones that support Apple's new MagSafe charging technology. The iPhone 13, and soon the iPhone 14, also support this charging method.
MagSafe is not compatible with the iPhone 11, or any previous model. This means that the iPhone 12 series (available on Amazon) and the iPhone 13 series are the only options if you want a new iPhone that is compatible with MagSafe (also on Amazon).
Without MagSafe magnets integrated into the casing, older iPhones cannot use MagSafe accessories. Because of this, you can't use some of the coolest MagSafe accessories, including Apple's Leather Wallet (available on Amazon) or Belkin's Car Vent Mount (also on Amazon).
MagSafe vs. Wireless Charging: What Are the Differences?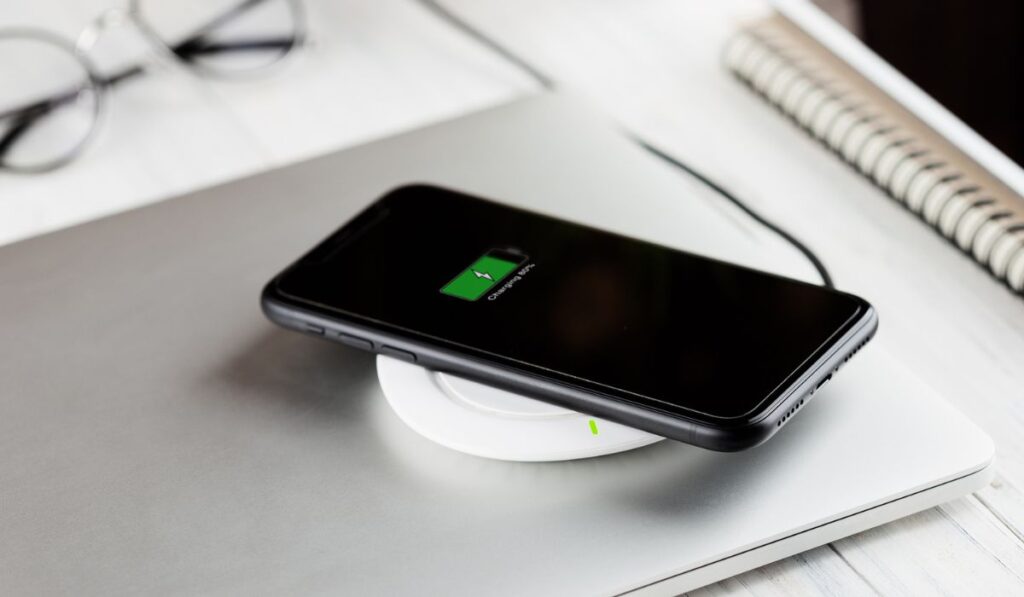 Because it doesn't need you to juggle any connections, wireless charging is a convenient alternative to plugging in your gadget. However, standard Qi wireless chargers only reached 7.5W of charging power until MagSafe was released, therefore wirelessly charging your phone took longer.
To obtain the full 7.5W, you'll need to angle your phone in just the right way, which can be a bit of a struggle. The lack of a secure attachment meant that your phone could shift while charging and you wouldn't even notice the problem.
MagSafe eliminates the need to deal with such drawbacks. Your iPhone will remain undamaged while charging thanks to its array of magnets (a collection of rings at the rear of your device) for alignment and connection. It can also take in up to 15W of power, which greatly accelerates the charging process.
Spending less time charging is a plus, and the secure fit provided by the snap-on attachment eliminates any possibility of your phone becoming dislodged during the charging process owing to vibrations from an incoming call.
When compared to a Qi wireless charger, tests showed that MagSafe was 30 minutes quicker. However, the quickest way to charge your iPhone is still with a USB-C Lightning cable, which can be purchased from Amazon. Visit TheActiveNews.com for more recent information.