If you want to keep your iPhone 13 safe from scratches, drops, and other mishaps, invest in a cover made just for it. Good cases aren't just fashionable and long-lasting; they also shield your investment from harm. With the release of the iPhone 13 late last year, you might be wondering if you can keep using the same cover you've come to love with your newer model.
Because of significant differences in form factor, button arrangement, and camera module, the cover you bought for your iPhone 11 will not fit the iPhone 13. Think about how protective you need your iPhone 13 case to be, how much you want to spend, what features you need, and how much you care about how it looks before you buy.
Even though the iPhone 13s is made with "Ceramic Shield" technology and has durable glass on the back, you can extend its life by taking certain additional precautions if you so choose. Let's take a look at what you should be looking for in an iPhone 13 case.
How Are the Dimensions of the iPhone 13 and iPhone 11 Different?  
When comparing the iPhone 13 to the iPhone 12, there aren't any substantial changes, but the iPhone 13 is a huge upgrade over the iPhone 11. The new iPhone 13 has a flat back and rounded corners, and it comes with a slew of improvements, including a more powerful chip, better screens, longer battery life, better cameras, and more. The iPhone 13 is thinner and sleeker overall.
The iPhone 11 and iPhone 13 both have 6.1-inch screens, but the iPhone 13 is more compact due to its redesigned design and lower bezels. iPhone 11's screen is particularly big due to its thick borders.
The iPhone 13 is somewhat larger and heavier than the iPhone 11, but its other dimensions are virtually identical. The 13-inch iPhone weights 174g and has dimensions of 146.7 x 71.5 x 7.65 mm. Alternatively, the iPhone 11 is 194 grams in weight and measures 150.9 by 75.7 by 8.3 millimeters.
Will an iPhone 11 Case Fit the New iPhone 13?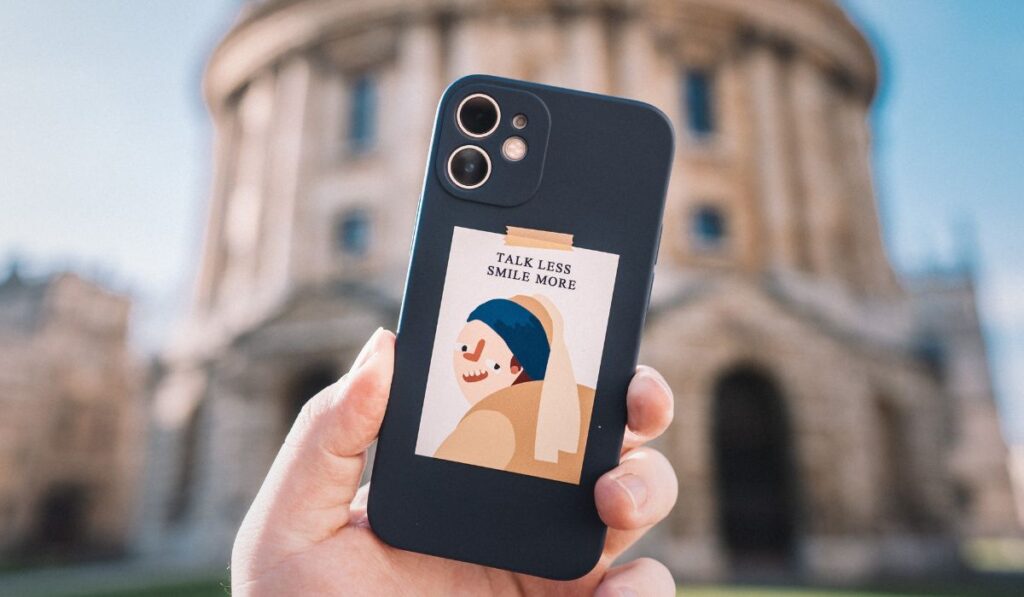 You'll need to buy a new phone case if you've updated from an iPhone 11 to an iPhone 13, as your old case will no longer be compatible with your new phone. The iPhone 13's form factor and dimensions are distinctively different from those of the iPhone 11 and its predecessors.
A previous case will not provide adequate protection for the iPhone XS because of the XS's larger camera module and new button arrangement.
How to Choose the Best Case for Your iPhone 13
When choosing a case for your iPhone 13, it's important to keep the following considerations in mind:
Durability
You should prioritize protection for your iPhone over everything else when shopping for a case. You can find a lot of solutions that promise security for a low price, but it's best to search for cases that are made of high-quality materials.
The upfront cost of sturdier cases, such as those supplied by Otterbox (on Amazon), may put some people off. Although initially expensive, these cases will save you time and money in the long term by protecting your iPhone from drops and scratches.
Rating
If you want to make sure your iPhone 13 is as safe as possible, you should look at the case's rating.
Keep in mind that better-rated cases tend to be bulkier than slimmer designs. Some kind of protection for your gadget may require you to compromise on form.
Price
Cost should also be taken into account. Cases for iPhones can cost anywhere from free to hundreds of dollars, depending on the case's unique features (such as built-in cooling fans, antimicrobial protection, etc.).
However, a decent iPhone case can be purchased for anywhere from $15 and $65. This may sound like a lot of money, but it's well worth it, especially for those of us who are never without our phones.
Design and Color
You can find a tonne of iPhone cases with cute patterns, whether you're looking for something silly like melting happy faces (on Amazon) or something more sophisticated like a floral pattern or wood grain (also on Amazon) (Amazon). Alternatively, you may use a transparent iPhone case, like the one from CASEKOO, to highlight the device's original color (also on Amazon). You can check TheActiveNews.Com for the latest information.